Leadership Development Tests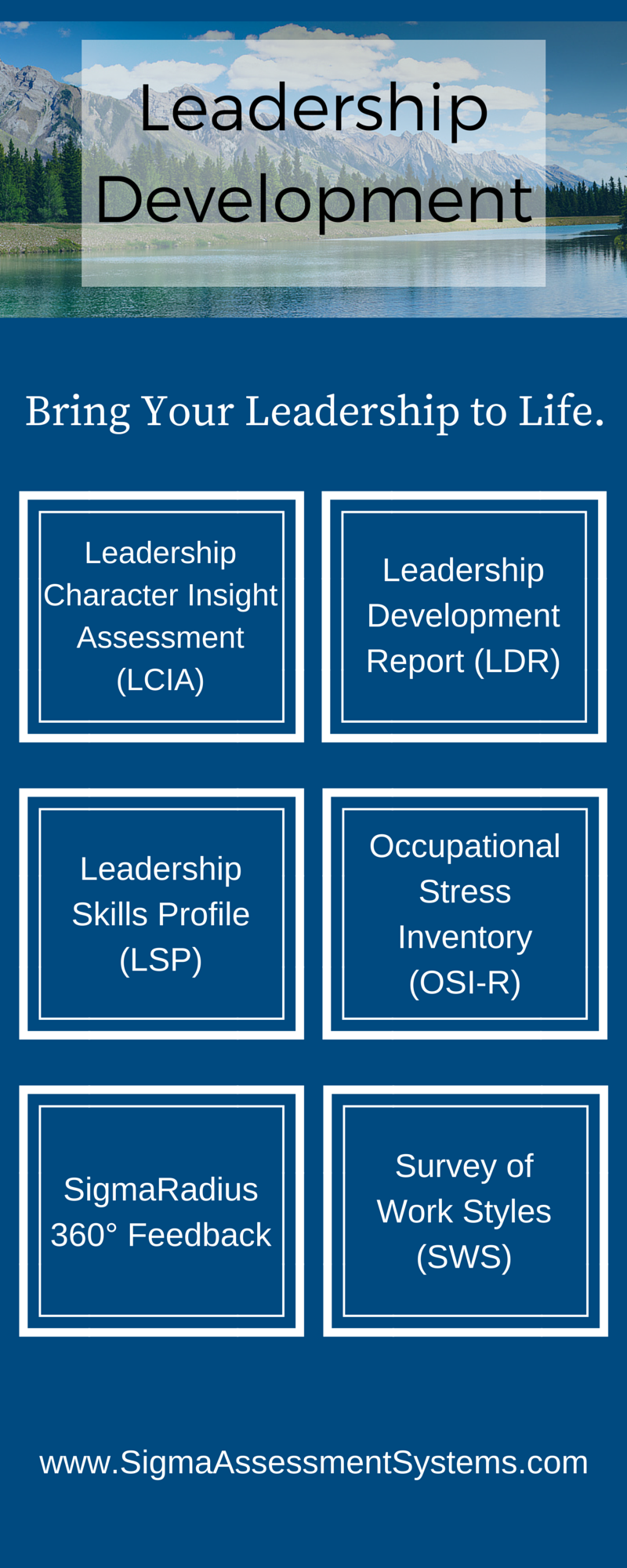 SIGMA offers a number of leadership development assessments.
Leadership Character Insight Assessment (LCIA)
Leadership Development Report (LDR)
Leadership Skills Profile – Development (LSP-DR)
Occupational Stress Inventory – Revised (OSI-R)
SigmaRadius 360 Degree Feedback (360)
Survey of Work Styles (SWS)
Use our assessments to uncover the best in people. Not sure where to start? Contact Glen Harrison.