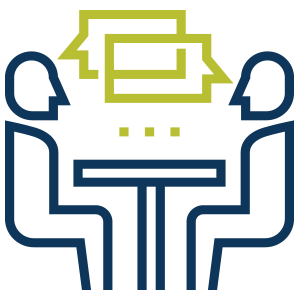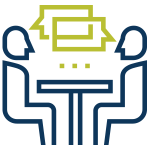 Maximize leadership potential in your organization with our consulting services, or customize a solution to address your particular needs.
Our experienced consultants have the skills and expertise to assist your organization with employee selection, coaching, development, and succession planning.
Our expertise in assessment means our responsive, knowledgeable, and dedicated team can help you identify the best solutions to meet your needs.
Consulting Solutions for Every Situation
Some of the specific areas our consultants can assist you with include:
HIGH
POTENTIALS
PROGRAM
Assessing individuals in your organization that have high leadership potential, coaching and developing their skills and assisting management in making leadership decisions.
LEADERSHIP
ASSESSMENT
TRAINING
Providing facilitators in your organization with a deeper understanding of personality-based and 360-degree feedback assessments and how they can enhance leadership coaching, consulting and HR practices.
BENCHMARKING
Working with your organization to identify the ideal leadership competencies required for successful performance in a particular role, or in your organization as a whole.
We also offer the flexibility to build the custom solution you envision.
Build on the strength of your leadership.
Contact us today to learn how our consulting team can help further develop leaders in your organization.