Succession Planning Services
Identify, select, and develop your next generation of leaders
Nobody stays in the same job forever; illness, retirement, and turnover are unavoidable. Succession planning provides your company with a roadmap to ensure continuity when these changes occur. A good succession plan is objective and data-driven. It defines roles, identifies succession candidates, systematically measures their strengths, and guides their talent development. This process ensures your leaders will be ready to take on their new role when the time comes.
For over 50 years, SIGMA's experts have combined evidence-based theory with practical industry experience to deliver effective succession planning services. We can help prepare you to succeed during times of organizational change.
Unsure which is best for your organization?
"I recently went through the Sigma Succession Planning Training and it was phenomenal. I am in the process of standardizing our succession processes across our Americas region and this is exactly what I wanted. Brittney and Helen gave me the resources I needed to help my team be able to easily understand how to identify critical roles easier and then begin to build out each of their benches in a methodical way. I can't wait to start using all the tools!"
– JenKilman, Director, Talent Development, Omron Management Center of America
SIGMA is recognized by SHRM to offer Professional Development Credits (PDCs) for SHRM-CP® or SHRM-SCP®.
SIGMA has also been pre-approved by the ATD Certification Institute to offer educational programs that can be
used towards initial eligibility and recertification of the Certified Professional in Talent Development (CPTD)
and Associate Professional in Talent Development (APTD) credentials.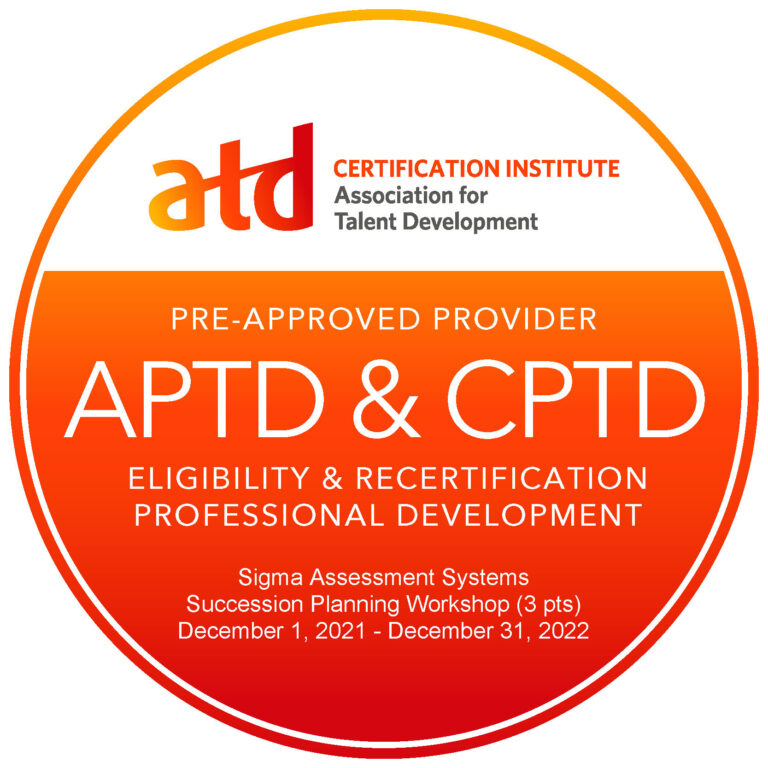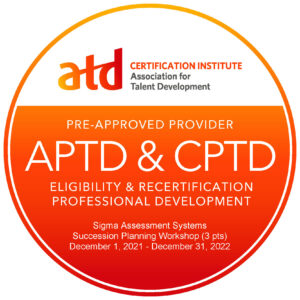 Succession Planning Resources
Succession Guide Download
SIGMA's Succession Guide leads users through our planning process with useful resources for each stage.
Succession Planning Webinar
Learn how to use SIGMA's Succession Planning Framework to kickstart your planning process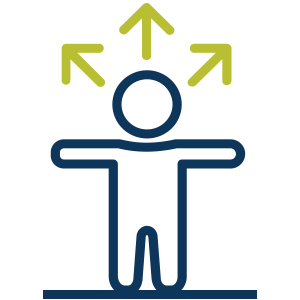 Succession Planning Template Library
Gain access to powerful succession planning templates to support your planning process
Determine which roles your organization should target through its succession program.
Describe the talent composition required for each critical role today and in the future.
Summarize each candidate's talent profile and identify gaps to target through development.
Succession Planning in Action
Build on the strength of your leadership.
Contact our team of succession planning consultants to learn more about our succession planning offerings and find out how we can help your organization put a strong plan in place.
Speak with a succession planning expert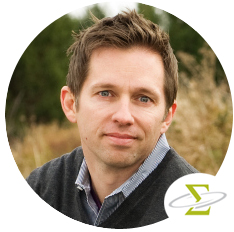 Glen oversees SIGMA's succession planning consultants and manages our sales and marketing activities. As a skilled presenter and trainer, he has designed and delivered engaging workshops and webinars for organizations around the world. Glen helps leaders and HR professionals enhance their understanding of how SIGMA's products and services can be used to realize potential within their organizations.