Learn How to Leverage SIGMA's Succession Planning Process
Succession planning is a necessary strategic leadership development process for organizations of all sizes. However, many companies operate without a strategic plan for their future. Often, succession planning is delayed not because companies don't understand the importance, but because they don't know where to begin.
To get you started, we've developed an engaging Succession Planning Training. The workshop is delivered in two half-day virtual sessions, both of which are designed to provide concentrated, interactive, succession planning training. By the end of this training, you will understand succession planning, hold a working succession plan for a position of your choice, and have the knowledge and tools to replicate the process across all levels of your organization. These sessions are highly concentrated and interactive.
I recently went through the SIGMA Succession Planning Training and it was phenomenal. I am in the process of standardizing our succession processes across our Americas region and this is exactly what I wanted. Brittney and Helen gave me the resources I needed to help my team be able to easily understand how to identify critical roles easier and then begin to build out each of their benches in a methodical way. I can't wait to start using all the tools!
---
Jen Kilman
Director, Talent Development Omron Management Center of America
The booklets and templates are an absolute must in order to get more comfortable with the process and practice.
---
Sarah Lehman
Succession Planning Training Participant
---
Lisa Cleaver
Succession Planning Training Participant
[SIGMA's Succession Planning Training] was a very interactive session and I was able to ask all the questions I needed. Brittney and Helen were able to answer all of my questions and the information they shared was phenomenal.
---
Jen Kilman
Director, Talent Development Omron Management Center of America
The instructors are so knowledgeable and that came through very strongly.
---
Sarah Lehman
Succession Planning Training Participant
This went above my expectations. I am already working on how to implement [my succession plan].
---
Jen Kilman
Director, Talent Development Omron Management Center of America
The tools are user friendly and I have had success in launching Phase 1 of our SP initiatives within our NA organization.
---
Lisa Cleaver
Succession Planning Training Participant
This was packed full of information and could easily be expanded into a week of work with practice and discussion.
---
Sarah Lehman
Succession Planning Training Participant
SIGMA is recognized by SHRM to offer Professional Development Credits (PDCs) for SHRM-CP® or SHRM-SCP®.
SIGMA has also been pre-approved by the ATD Certification Institute to offer educational programs that can be
used towards initial eligibility and recertification of the Certified Professional in Talent Development (CPTD)
and Associate Professional in Talent Development (APTD) credentials.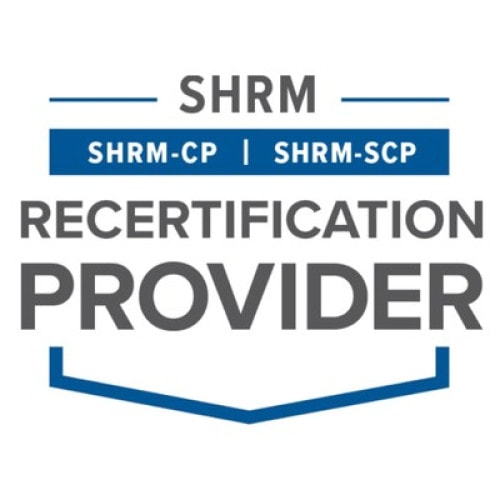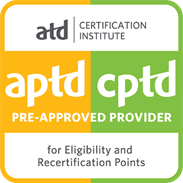 Who Should Attend?
This Succession Planning Training is suitable for:
Leadership Development Professionals
Training Professionals
Coaches
Consultants
Human Resources Professionals
Board members
Executives
Team Leaders
Project Managers
Middle Managers
Supervisors
Anyone else who is or will be responsible for designing and implementing a succession plan
Succession Planning Training Objectives
In this succession planning workshop, you will learn to:
Generate momentum and gain executive support for succession planning
Systemically identify the critical roles in your organization
Build success profiles that balance current positional requirements with future organizational needs
Focus your organization's talent development initiatives with validated assessments
Build and develop the breadth and depth of your talent pool
Communicate your succession planning process to all levels of the organization
Measure, monitor, and communicate ROI
And more…
Succession Planning

 

Training

Agenda
During the virtual training, our experienced team will leverage our proven process and tools to help you build an actionable succession plan for a critical position in your organization.
Session 1
In the first half-day session, we focus on documenting your specific organizational needs and gathering information to help build your detailed succession plan. This includes:
Nominating your Succession Advisory Team (SAT)
Identifying critical roles to help determine focus moving forward
Developing a Success Profile for a key position of your choice
Using scientifically validated assessments to finalize Success Profiles
Session 2
After the first session you will validate Success Profiles by gathering feedback from your SAT and leveraging assessment results. In the second half-day succession planning training session we will review the process and show you how to:
Document a succession bench for the position
Identify and generate development opportunities that will motivate your top talent
Deliver a structured coaching process to engage leadership, drive development, and maintain accountability
Determine what objective metrics you currently have in place to measure success and maintain accountability
Communicate your succession process across the organization with sample communication templates for each audience

Scale your plan to other key positions in your company
Looking for More?
If you would like a little more support in your succession planning process, take a look at SIGMA's Succession Planning Launch. The Launch is perfect for teams who need a succession plan now, or for leaders who do not have time to go through the extensive planning process themselves. Our consultants will work with you to deliver a customized, 12-month succession plan for each member of your leadership team in just 4-6 weeks. To see how the Launch compares with our other succession planning services, click on the comparison chart below. If you would like to speak with an expert about what succession planning looks like at your organization, send us an email. Our consultants are always happy to chat.
Interested? Talk to Glen.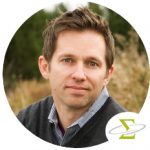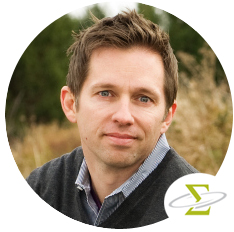 Would you like to know more about SIGMA's succession planning services? Talk to one of our experts today! Glen Harrison oversees SIGMA's succession planning consultants and manages our sales and marketing. Glen helps leaders and HR professionals enhance their understanding of how SIGMA's products and services can be used to realize potential within their organizations. Contact Glen today to learn how SIGMA can help your organization create a customized and effective succession plan.
Ready to Start Succession Planning?
SIGMA's Succession Planning Training is great place to begin. In just two interactive sessions you will have all the information and tools you need to create a succession plan that meets your needs.