Click here to learn how SIGMA's Succession Planning Launch delivers a customized succession plan in 6-8 weeks.
Free Self-Guided Succession Planning Training
Succession planning is a necessary strategic leadership development process for organizations of all industries and sizes. However, many organizations operate without a strategic plan for their future. Succession planning is often delayed, not because organizations don't understand the importance, but because they don't know where to begin. To help make succession planning more approachable, SIGMA has developed a free online, self-guided succession planning training. This course takes approximately 1 hour and 10 minutes to complete and can be completed at any time. 
Throughout the five modules listed below, training participants will learn how to leverage SIGMA's six-step succession planning process. Each module includes all of the tools and templates required to begin drafting a customized succession plan immediately.
If you have questions about the training material or would like to discuss what succession planning looks like at your organization, please don't hesitate to contact us. Our succession consultants would be happy to speak with you.
Succession Planning Training Modules

Approximate Time to Complete: 15 minutes
Welcome to SIGMA's Succession Planning Training. Module 1 introduces the succession planning process and its importance to organizational strategy. This introductory module provides the foundational knowledge that serves as the basis for learning how to develop and implement a strong succession planning process in modules 2-5.
Additional Resources:
Succession Planning vs. Replacement Hiring A Good Succession Plan Saves Money

Approximate Time to Complete: 15 minutes
It is crucial for organizations to have a succession planning process, because the process provides a necessary framework to promote efficient, consistent, and effective implementation. In Module 2, you will learn SIGMA's six-stage succession planning process. This process is a structured approach to succession planning that is easy to replicate and allows leaders to scale their own succession plan across the entire organization.
Additional Resources:
Succession Planning Process Outline (1-Pager) Succession Planning for Small and Medium-Sized Enterprises

Approximate Time to Complete: 10 minutes
Once familiarized with SIGMA's six-step succession planning process, it's time to draft your own succession plan. In Module 3, we provide you with form-fillable templates and other resources to help you create a succession plan that fits the unique context of your own organization and follows the six steps of the process.

Approximate Time to Complete: 15 minutes
With a draft succession plan now completed, you're ready to learn how to implement the plan in your own organization.
When it comes to succession planning, a successful implementation is dependent on clear communication. Significant strategic processes like succession planning need to be communicated to the right people in the right order. Module 4 guides you through the necessary steps needed to effectively communicate the succession plan and secure buy-in from senior leadership. To do this, you need to:
Create a Succession Advisory Team (SAT).
Share the plan with leaders across the organization.
Inform candidates of their role in the process.
The following article will guide you through each of these steps and provide you with helpful resources to effectively communicate and implement your succession plan.
Note: When it comes to implementation, SIGMA has observed that developing talent can be the most difficult and time-consuming step of the succession planning process. To help you set reasonable goals, our consultants offer valuable insights in Succession Planning and Progress Expectations.
Additional Resources:
How to Align Your Succession Plan with Your Strategic Plan Developing a Succession Plan that Supports Diversity in the Workplace

Approximate Time to Complete: 5 minutes
Once the succession plan has been implemented, the final step is to manage the transition between incumbent and successor. To prepare for a smooth transition, read SIGMA's blog on Managing Succession Transitions. In this blog, you will learn about knowledge transfer and receive a guide that can be used to help your organization build an effective knowledge transfer process.
When the time for transition arises, download SIGMA's 30 60 90 Day Plan and work with your succession candidate to fill out the template. Ask them to cast a five-year vision, outline their learning goals, and create an action plan with clear metrics for success. This template was designed to prepare new incumbents effectively and ensure a positive trajectory for their time in the critical role.
Final Succession Planning Training Quiz
You have now completed all five modules of SIGMA's Succession Planning Training. To ensure you have achieved the learning objectives outlined in the syllabus, our consultants have created an optional final quiz that should take about 10 minutes to complete. This quiz is designed to assess your comprehension and confirm that you have understood and retained the material. As there is no certification or designation for completing the training, a passing grade is not a requirement of training completion.
Congratulations!
Now that you have completed the five modules and the comprehension quiz, you have finished SIGMA's Succession Planning Training. Feel free to revisit these modules at your convenience for a refresher or to work on areas of development identified by the results of the quiz.
If you would like more tools to guide your succession planning process, explore SIGMA's Succession Planning Template Library. For answers to frequently asked questions, watch our Succession Planning Webinar: Q&A with the Consultants. If you would like to speak with a consultant about anything you learned in this training, or about what succession planning looks like at your organization, send us an email or give us a call. We would love to speak with you.
All the best on your succession planning journey,
Your team at SIGMA.
Looking for More? Talk to Glen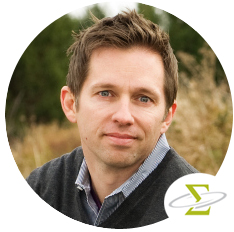 Would you like to know more about SIGMA's succession planning services? Contact Glen Harrison, an organizational transformation consultant and succession planning expert. Over the course of his career, Glen has worked with one-third of the Fortune 500 list and with every level of government in Canada and the United States. Having worked with numerous clients to build robust succession plans from the ground up, Glen has extensive experience in the application of SIGMA's products and services to help organizations realize their people potential.
Ready to Start Succession Planning?
SIGMA's Succession Planning Launch is a great place to begin. In just two sessions, we will work with your leadership team to build a succinct succession plan that meets the needs of your organization.