For those of you with a need for Succession Planning, there is no better place to start than our Succession Planning Launch Series.
The Launch Series takes advantage of our structured process to:
Accomplish 6 months of work in just two half-day working sessions
Provide an excellent way for you to evaluate the value SIGMA will bring to your Succession Planning Process with minimal cost and commitment
Delivers a detailed 12 month Succession Plan for just $9,500
What is SIGMA's Succession Planning Launch Series?
Through 2 interactive sessions, we work with your leadership team to build an actionable Succession Plan.
In the first (half-day) session, we focus on learning about your specific organizational needs and gathering information to help build your detailed Succession Plan including:
Nominating your Succession Advisory Team

Documenting your current Succession Planning process

Identifying Critical Roles to help determine focus moving forward

Developing Draft Success Profiles for each leader

Developing Draft Succession Benches for each leaders team

Determining what objective metrics you currently have in place
We then work with what we've learned to prepare a customized Succession Plan for each member of your management team including a detailed project plan for each stage of the process.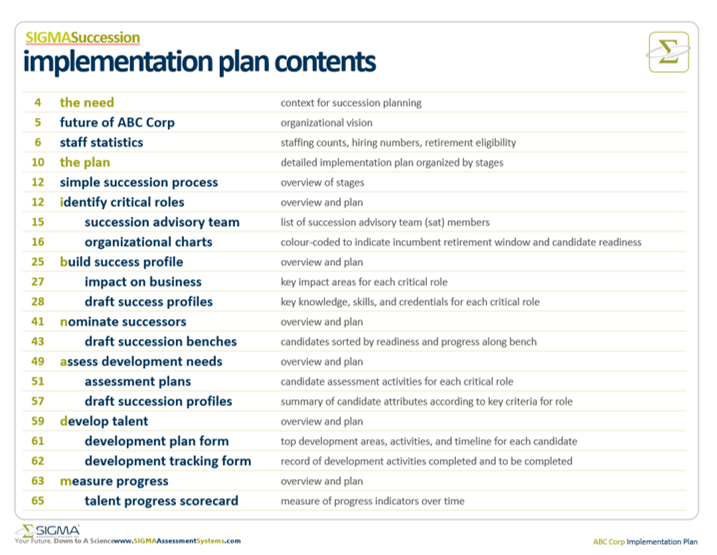 Succession Plan Table of Contents
In the second session, we collectively review, critique and analyze the Implementation Plan while:
Reinforcing the urgency of Succession Planning using staff metrics, hiring activities, and retirement eligibility data

Validating draft Success Profiles and Succession Benches by leveraging perspectives from multiple leaders

Developing Assessment and Development Plans for successors

Building accountability into the process by assigning deliverables and milestones

Delivering the knowledge, structure, and resources you need to successfully implement and manage a robust Succession Process
The Succession Plan becomes a living document and will form the foundation for managing your process, providing accountability, and measuring progress.
We sincerely believe that our Succession Planning Launch Series is the simplest and most cost-effective way for you to build a robust Succession Planning process to ensure your organization's leadership is positioned for success and prepared for the unknown.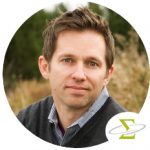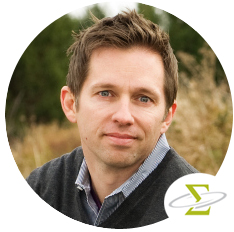 Email Glen for More Information