SIGMA's 6-Step Succession Planning Process
The succession planning process is dynamic – as organizational needs change, the succession plan must evolve as well. It is important to consider how employee aspirations and talents can be aligned with the internal and external environment of the organization [1]. Robust succession management provides a roadmap for success, ensuring the necessary structure to support effective, efficient, and consistent communication and implementation throughout all levels of the organization.
In this blog, we'll introduce you to SIGMA's 6-Step Succession Planning Process. Check out the overview for a high-level summary, as well as associated tools and templates. Below, we'll walk you through each step in more detail and show you where you can download our free resources.
There is no shortage of leadership roles that would benefit from proper talent assessment.  However, it is critical to take a measured approach when introducing succession planning into an organization for the first time.  With this in mind, the first step in the succession planning process is to identify those key roles your organization should target based on urgency and importance to the business operations. These roles are called "Critical Roles." Try using SIGMA's Critical Role Identification Questionnaire below to help you identify which roles are critical for succession planning in your organization.
TOOLS/TEMPLATES: Critical Role Identification Questionnaire
.
Once you've narrowed the need to your most critical positions, you can then focus on understanding the requirements of each role. In this step of the succession planning process, we define the talent composition required for success by incorporating present and future organizational needs. This step will provide you with information on the knowledge, skills, and abilities you should consider for each key role when selecting and developing future leaders. Use SIGMA's Success Profile™ template to organize your thoughts, and take advantage of valid and reliable leadership assessments like SIGMA's Leadership Skills Profile – Revised (LSP-R) to make sure you're getting objective information about critical roles and current incumbents.
TOOLS/TEMPLATES: Success Profile™, Leadership Skills Profile – Revised (LSP-R)
.
Once you have developed an understanding of which competencies are important for success in a critical role, we can begin to nominate potential succession candidates for this position. Results from the Nomination Survey are used to populate a draft Succession Bench that groups successors based on their readiness and provides an 'eye-test' measure of bench strength for the incumbent's role.
TOOLS/TEMPLATES: Nomination Survey, Succession Bench
.
The Nomination Survey is only the first step in evaluating your bench strength.  There is an incredible opportunity at this stage in the process of succession planning to add objectivity through scientifically validated leadership assessments.  Talent assessments do not replace an evaluation of the succession candidate's history and experience, but rather, they add an objective perspective to understanding candidate strengths and development opportunities. All succession plans should incorporate scientifically-validated assessments to better understand each candidate's readiness for future roles.
TOOLS/TEMPLATES: Candidate Profile, Leadership Skills Profile – Revised,  MEIA-W-R
.
After assessing talent and identifying development needs, it's time to create a development plan. These plans should be individually customized for each succession candidate and are designed to help candidates close gaps in their skills and/or experience. This will help them progress in their readiness to fill future roles in the company.
Creating talent development plans is the brunt of succession planning. This is where the work comes in, as we manage individual talent development plans, and track completed activities. SIGMA recommends creating a development plan for, at a minimum, all your high-potential succession candidates. In a perfect world, you would have talent development plans in place for your entire Succession Bench. Check out the templates below for helpful tools on creating and tracking development.
TOOLS/TEMPLATES: Development Actions Form, Executive Coaching
.
Tracking measurable progress indicators and regularly sharing the results with key stakeholders demonstrates the value of your succession plan and keeps its importance on top of mind. Get started by looking at which metrics can be easily measured in your organization. Record the numbers from these metrics when you begin the succession planing process and revisit them regularly. Set a calendar reminder to review, compare and communicate progress of the plan every six months. Even if you only track one metric, get in the habit of recording it, attaching a dollar value if possible, and conveying that to your stakeholders. You can use the Talent Progress Scorecard below to help you organize your progress.
TOOLS/TEMPLATES: Talent Progress Scorecard
.
Launch Your Succession Plan
If you're ready to get started, SIGMA's Succession Planning Launch can help you get off the ground. Give us five hours and we'll give you a custom, 12-month succession plan for each member of your leadership team. To learn more, check out the website or contact Glen below.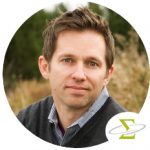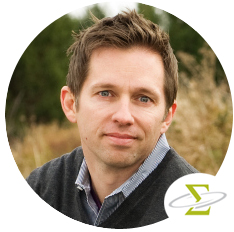 If you're interested in learning more about SIGMA's succession planning services, Glen is the guy for you. He knows our material inside and out, and can tell you first-hand stories of the work we've done with our clients. And just so you know, Glen doesn't do sales – he does solutions. That might mean answering your questions, giving you our best tips and tricks, or pointing you to our FREE resources. Send him an email or give him a call! He'd love to chat with you.