Candidate Profile Template
The Importance of Candidate Profiles
Part of the Assessing Development Needs stage is creating Candidate Profiles. The Candidate Profile template is designed to identify gaps between the requirements for a role and the candidate being developed for that position. This will allow your company to best assess development needs and provide individualized opportunities for growth where appropriate.
How to Create Candidate Profiles
Begin with a single focal position. Note, you may have multiple Candidate Profiles for a single position, as your Succession Bench may indicate that your company has multiple candidates who could one day fit this role. This should be considered an asset and a sign of an effective succession plan. Always indicate the position, including the current incumbent and urgency to replace, along the top of the candidate profile worksheet.
Benefits of Candidate Profiles
Candidate profiles are counterparts to success profiles; both are important. The success profile tells you what you need (i.e., in an ideal candidate), while the candidate profile tells you what you have (i.e., in the current candidate). This allows you to draft individual development plans that will help you bridge the gap and prepare your successors for success. Other benefits of using a candidate profile include:
An up-to-date summary of candidate readiness for the succession position
A record of candidate's assessment gaps (i.e., development goals)
A summary of candidate's education, experience, and current position
A checklist of succession position criteria the candidate meets, and has yet to meet
A place to record change during development efforts
A current snapshot of candidate development
1. Record Demographics
Begin by recording the demographic information of the succession candidate and the position they currently occupy. List their relevant education and experience.
2. List the Position Criteria
List the criteria needed for the focal position. Use the job description and the information contained in the role's Success Profile to include: * Necessary education * Required experience * Valuable skills * Role duties and responsibilities.
3. Identify Current Requirement Gaps
Use assessments to measure the leadership skills and development opportunities of the succession candidates. Compare these results to the Success Profile for the role they are being considered for, and list the gaps between their current skills and the requirements to be successful in the job. As with the Success Profile, we recommend listing both the skills required for the focal role, as well as those skills required to be a successful member of the senior leadership team.
4. Anticipate Future Requirement Gaps
As with the current requirements, review the potential characteristics needed for the focal role, and assesses any gaps in candidate skills. List these for the focal role and for other duties, such as involvement in the senior management team.
Using the Candidate Profile to Assess Development Needs
The Candidate Profile should form the basis for your candidate's Individual Development Plan, which will help train your talent to meet the needs of their future role. Be sure to revisit this sheet at least twice a year to review your candidate's progress and determine future training and development needs.
Frequently Asked Questions
What is a Candidate Profile? A Candidate Profile is a tool that highlights and monitors the gaps between where candidates are now and where they need to be to move into their future roles.
Why do I need a Candidate Profile template? SIGMA's Candidate Profile template will help you form the basis for a succession candidate's development plan to ensure they will be successful in their future role. Using a template also helps you standardize your information and documentation across different roles and departments.
Need Help Getting Started?
SIGMA's Succession Planning Launch offers a simple and cost-effective way to build a robust Succession Planning process and ensure your organization's leadership is positioned for success and prepared for the unknown.
Contact us to learn how we deliver a detailed 12-month succession plan for each member of your leadership team in just two half-day workshops.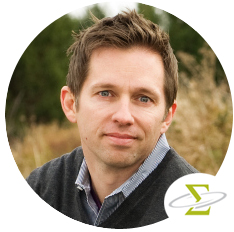 Talk to an Expert
Glen Harrison is an organizational transformation consultant and succession planning expert. Over the course of his career, Glen has worked with one-third of the Fortune 500 list and with every level of government in Canada and the United States. Having worked with numerous clients to build robust succession plans from the ground up, Glen has extensive experience in the application of SIGMA's products and services to help organizations realize their people potential. If you are interested in learning more about SIGMA's succession planning services, send Glen an email or give him a call. He'd be pleased to chat with you.