How to Assess Development Needs for Succession Planning
Succession Planning Step 4: Assessing Development Needs for Succession Candidates
The succession planning process identifies the next generation of leaders in your company who will eventually fill critical positions once the current employees move up or move on. Often, the individuals you nominate as successors are not yet ready to fill a key role, and require time to develop the required skills, knowledge, and experience to advance to a leadership position.
Succession planning is an ongoing process that helps your company prepare for the future. However, given succession planning's long-term focus, it can be difficult to tell in the moment if your succession plan is having its intended effects. This can also mean that it's difficult to spot when things are going wrong until much later in the process.
At Sigma, we designed a quick tool to help you determine the maturity of your succession plan. In today's video, we'll walk through how to use our succession planning checklist to evaluate your succession plan and ensure your company stays on track.
The first thing you need to ask yourself when evaluating your succession plan is whether you have executive support. This support is critical. As we know, the number one reason succession plans fail is the lack of interest or endorsement from leadership. Consider both your CEO and your leadership team when assessing the executive support for your succession plan.
Next, think about your process. Do you use a proven succession process that you can be confident in? And is it easy for you to understand and communicate this process to others? On the topic of communication, think about how your plans can be shared with the organization. Is your process transparent to all levels of the organization or is it only for your executive team? And are formal developmental conversations between leaders and candidates built into your plan?
Next, we can consider how formally your succession plan is documented. Is there something for the leadership team to review annually? And does your company make regular updates to your succession process?
Once you've considered the nuts and bolts of your succession plan, it's time to think about the implementation. How are people held accountable to your succession plan? Do you create timelines and goals for your leaders and your candidates to meet? Because without these milestones, it can be easy for succession planning to be put on the back burner.
Finally, we should think about how succession planning is positioned within your company. Does it align with the strategic plan of your organization? Does it plan for all critical roles or does it only focus on your CEO? A functional succession plan is built to keep the future in mind at every step of the process.
If you're left wondering how your succession plan measures up, you can download our succession planning checklist. If you're left thinking your plan doesn't meet many of these requirements, or that your company doesn't have a plan at all, check out our Launch Series where we create a custom succession plan to meet your company's needs in just 30 days.
After your succession planning team has identified the critical roles to include in your succession plan, built success profiles, nominated succession candidates to fill critical roles, and built a succession bench of future leaders, your next step is to assess candidates' development needs. This means you'll look closely at each candidate and determine what areas they need to develop in order to gain new skills, become more ready, and eventually take on the new role.
How to Assess Development Needs
One of the simplest and most accurate ways to determine an employee's development needs is to use various types of validated assessments, such as personality-based and 360-degree feedback assessments. By comparing assessment results with the Success Profiles for critical roles you developed earlier, you'll expose any talent gaps and better understand how the employee needs to develop themselves to get ready for their future role.
SIGMA develops and delivers scientifically-based assessments that can inform your company's development decisions. With them, we can measure:
These are just a few of the types of assessments we provide. Using validated assessments adds objectivity, credibility, and transparency to your succession process. It also helps generate buy-in from senior leadership, candidates for succession, and other relevant stakeholders. As part of SIGMA's succession planning services, we offer an interpretation of results, report debriefing, and one-on-one coaching with your succession candidates.
Using Assessment Results for Development Planning
Whether you use SIGMA's assessments or someone else's, you should:
always include an objective measurement as part of your process.
determine what is important for success first, then select the right tool to measure it.
ensure the tool is evidence-based and shows validity for selection purposes.
use assessments that all stakeholders find relevant.
Your succession planning team can use the data from the assessments to complete individual Candidate Profiles that highlight and monitor the gaps between where candidates are now and where they need to be to move into their future roles.
The Candidate Profile combines details about the success criteria for the position with the candidate's education, experience, and current readiness for the role, as well as their development gaps uncovered through the assessments.
Use the Candidate Profile to prepare a development plan to close these gaps over time. Be sure to review, challenge, and adjust the profile at least once a year, and whenever there is any change in the role or its success criteria. Discuss the Candidate Profile with the candidate and their leader at least annually as well. By making this review a priority, you will give your succession plan the visibility it needs, and demonstrate the company's commitment to each individual's development not just with words, but with concrete action.
As a candidate works through the development plan, they should progress through the readiness levels toward Level A—ready to take on the role today. Be sure to update your Succession Bench when a candidate's readiness level has changed, to keep that document current, and to help measure and monitor the success of your development program overall.
Now that you have identified the development needs of your succession candidates, it's time to take action. The next step in your succession process is to develop the talent in your succession pipeline. We'll discuss how to prepare and execute development plans in our next succession planning article.
Next Step: Develop Talent
Now that you've assessed the needs of your succession candidates you are ready to start drafting individual development plans. Check out the next step in SIGMA's six-step succession planning process for tips and tricks below.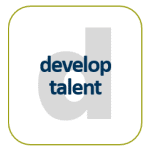 LOOKING FOR MORE?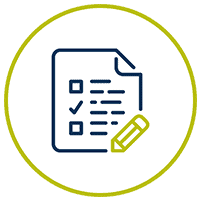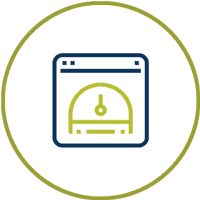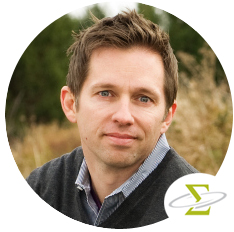 Talk to Glen.
If you're interested in learning more about SIGMA's succession planning services, Glen is the guy for you. He knows our material inside and out, and can tell you first-hand stories of the work we've done with our clients. And just so you know, Glen doesn't do sales – he does solutions. That might mean answering your questions, giving you our best tips and tricks, or pointing you to our FREE resources. Send him an email or give him a call! He'd love to chat with you.