Succession Planning Consulting
Collaborative, customized solutions for complex succession planning challenges.
. . .
SIGMA's Succession Planning Consulting is designed to address unconventional challenges. Our consultants work with you to define the problem and create a customized solution that meets the unique needs of your organization. Engagements can be as large or as small as required, and project plans can be tailored to suit the structure and function of your team.
Examples of Past Customized Consulting Solutions
SIGMA Success Profiles™. Some organizations are not ready to invest in a full succession planning or talent development process, yet they are eager to understand their organization's key roles more effectively. For these organizations, SIGMA's consulting team has been instrumental in creating SIGMA Success Profiles™ for their critical roles. These clients have effectively used their SIGMA Success Profiles™ to craft accurate job descriptions, compose targeted job advertisements for critical roles, redefine positions as the organization grows, and support talent development for potential successors.
Structured interview process. Drawing on industry best practices, SIGMA offers a structured interview processes for clients that want to supplement their succession planning efforts and talent pools with strategic external hires. This tailored approach includes the development of standardized interview questions, the use of behaviorally-anchored rating scales to evaluate responses objectively, comprehensive interview guidelines, and the training of interviewers to assess candidates fairly and without bias. This end-to-end solution equips clients with a customized interview process that fits the distinct roles within their organization, ensuring a more effective and equitable selection of candidates..
Accountability workshops. It's not uncommon for our clients to initiate a strategic project, such as succession planning, and find it difficult to keep the momentum going. To assist clients facing these challenges, SIGMA offers specialized accountability workshops. These sessions are designed to keep the organization's focus sharp, motivation high, and progress steady toward achieving their strategic objectives. These workshops are tailored to meet the unique hurdles that leadership teams encounter while rolling out new initiatives, ensuring that strategic plans remain a priority..
Succession planning consulting is ideal for organizations that:
Have already begun building their own talent development process and need tools that will incorporate their existing procedures and terminology.
Have a unique organizational hierarchy.
Require an integrated recruiting, hiring, and on-boarding strategy.
Need help with one step, or a combination of steps, in the succession planning process.
Require a comprehensive organizational transformation beyond the scope of SIGMA's existing succession planning services.
Benefits of Succession Planning Consulting
Engagements can be as large or as small as needed.
Experienced consultants work one-on-one with your leadership team.
Customized tools and templates are designed for the unique context of your organization.
Coaching, training, and advisory services are tailored to meet the needs of your team.
Succession planning consulting can lead to significant time savings for leadership and human resources teams. On average, SIGMA's consulting engagements encompass between 150 and 230 hours of work that would normally be added to the workload of organizational leaders. Tasks include developing new procedures and materials, evaluating talent, collecting and analyzing data, depicting results, facilitating decision-making, and more. Working with a consultant allows leaders to focus on their own responsibilities while SIGMA's experts take care of the strategy and implementation.
Succession Planning Resources
SIGMA has created a number of tools and templates that can support many unique succession planning challenges. In addition to the resources below, succession planning consulting clients receive access to our proprietary suite of tools. SIGMA's research and development team are also available to develop new tools and templates to address the unique challenges faced by your organization.
Build on the strength of your leadership.
Contact SIGMA's consultants to learn more about our services and learn how we can help solve your organization's talent development challenges.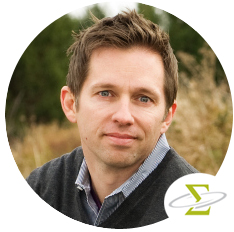 Speak with a succession planning expert
Would you like to know more about SIGMA's succession planning services? Talk to one of our experts today. Glen Harrison is an organizational transformation consultant and succession planning expert. Over the course of his career, Glen has worked with one-third of the Fortune 500 list and with every level of government in Canada and the United States. Having worked with numerous clients to build robust succession plans from the ground up, Glen has extensive experience in the application of SIGMA's products and services to help organizations realize their people potential.