Talent Development Services
Identify emerging leaders and build your team for tomorrow
---
Welcome to SIGMA's talent development space! We're glad you're here. Studies show that companies who invest in their employees' personal and professional development improve bottom-line financial performance, attract and retain talent, drive strategic execution, and increase success in navigating change.[i] Talent development is one of the most important strategic processes your organization will undertake, and SIGMA is here to give you the tools you need to be successful.
On this page you'll find links to our free High-Potential Talent Development Guide and associated resources. If you have questions about any of the content you find, meet our consulting team below! Feel free to reach out to us with any questions you may have. We've worked with over 8,500 organizations across North America, and we are always happy to share what we've learned!
The High-Potential Talent Development Guide
SIGMA's High-Potential Development Guide outlines a straightforward process for developing individuals within the organization who have been identified as top talent.
This guide will walk you through SIGMA's 5 stage talent development process. It also contains practical tips and templates for each stage, including:
Creating a Benchmark
Assessing Potential
Shortlisting Participants
Developing Talent
Measuring Progress
Lunch and Learns
If you're looking for convenient, efficient, practical talent development support, check out SIGMA's Lunch and Learns. Lunch and Learns are one-hour virtual seminars that focus on developing a specific competency. Each seminar is taught by one of SIGMA's expert consultants, and includes:
An introduction to the leadership competency in the session
An evidence-based breakdown of the competency's components
Practical tips on how to develop these leadership skills and apply them in the workplace
Access to slides and additional resources following the seminar (executive summaries, worksheets, etc.)
Lunch and Learns are built for organizations looking to bolster their talent development process, or begin building one from the ground up. They are also great for developing large groups on a small budget!
Other High-Potential Talent Development Resources
Communicating Your Talent Development Plan (Guide) – COMING SOON
Meet Our Team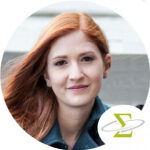 Erica Sutherland, Ph.D.
SENIOR CONSULTANT & EXECUTIVE COACH

Erica completed her Ph.D. in Industrial-Organizational psychology at Western University. She is a Senior Consultant at SIGMA, where she delivers consulting services and Succession Planning solutions to clients. As a member of SIGMA's executive coaching team, Erica works one-on-one with leaders to develop talent. She also brings her expertise in measurement and psychometrics to the R&D team, assisting with the development and validation of SIGMA's many assessments.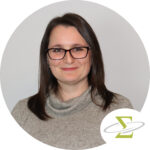 Brittney Anderson, Ph.D.
LEADERSHIP CONSULTANT & EXECUTIVE COACH

Brittney is a member of our coaching and consulting team. She brings her expertise in evidence-based practice to provide companies with leadership solutions that meet their needs. Primarily, Brittney helps her clients prepare for their future with succession planning and comprehensive leadership development programs. As an executive coach, she helps leaders hone their skills using a process-based approach to development.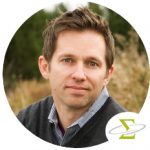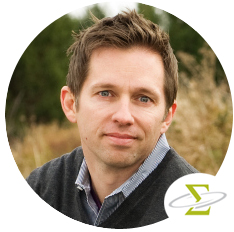 Glen Harrison
VICE PRESIDENT

Glen oversees SIGMA's sales and marketing activities. As a skilled presenter and trainer, he has designed and delivered engaging and entertaining workshops and webinars to help leaders and HR professionals enhance their understanding of how our products and services can be used to realize potential within their organizations.
.
[i] Center for Creative Leadership. (2022). 4 Reasons to Invest in Leadership Development. CCL. Retrieved from https://www.ccl.org/articles/leading-effectively-articles/why-leadership-development-is-important-4-reasons-to-invest/.