Introducing SIGMA's 5-Stage Talent Development Process
Talent development is one of the most important strategic efforts your organization will undertake. Studies have shown that talent development increases employee engagement, job satisfaction, and performance.[i] It also plays an important role in attracting and retaining staff. High-potential talent development is about identifying top talent and helping those individuals reach their full potential. This is important for developing future leaders, but it is also important for keeping top talent engaged, preventing turnover, and getting the most out of your team today.
If you're ready to start investing in your people, SIGMA has a 5-stage talent development process you can use to help guide your efforts. These stages will walk you through the most important steps in talent development. We've also developed a suite of tools and templates to help you along the way. Check out our complete High-Potential Talent Development Guide or download individual templates below.
The Five Stages of Talent Development

Stage 1: Create Benchmark
The first step in SIGMA's 5-stage talent development process is to create a benchmark. A benchmark is a curated list of leadership competencies that are particularly indicative of high potentials within your organization. While all leadership competencies are important, some will be more relevant and/or critical than others. This may be influenced by industry dynamics, corporate culture, or other factors.
TOOLS/TEMPLATES: High-Potential Benchmark (sample)

Stage 2: Assess Potential
Now that you have a benchmark for what talent looks like in your organization, you are ready to assess potential. Begin by considering all the employees who show potential, and who may be candidates for your talent development program. Not everyone will be selected to participate in your talent development program, but in order to make good decisions about who to include in your shortlist you'll want to use a standardized assessment process. It can also be helpful to consider multiple sources of information when making these decisions. The Talent Review Survey can be completed by leaders to assess employees' potential, while the Leadership Skills Profile – Revised (LSP-R) is a self-assessment that employees can complete to identify potential across SIGMA's Leadership Competency Framework. Taken together, these tools can provide you with an objective and holistic measure of talent from which you can accurately identify your high-potentials.

TOOLS/TEMPLATES: LSP-R, Talent Review Survey

Stage 3: Shortlist Participants
After you have completed the assessment stage, it's time to shortlist participants for your development program. To create your shortlist, compare each employee's LSP-R assessment results to the High-Potential Benchmark. Look for employees who show potential in the areas you've indicated as important in your benchmark. Next, consider each employee's Talent Review Survey. How do their leaders rate their potential? Use the Talent Potential Overview template to map out each employee's assessment-rated (LSP-R) vs. leader-rated (Talent Review Survey) potential. This visual representation, or talent map, will help you select which individuals you'd like to shortlist as participants in your talent development program.
TOOLS/TEMPLATES: Talent Potential Overview

Stage 4: Develop Talent
Now that you know who will be participating in your program, you are ready to start developing talent. This is the most time consuming but also the most important step of the talent development process because it's where talent development actually happens. To begin, you will want to outline everyone's strengths and development opportunities using the Talent Profile template. In addition to the Talent Review Survey and LSP-R, consider assessing high-potentials with a 360 degree feedback tool like SIGMARadius. Then, set up one-on-one coaching sessions to guide your high-potentials through their individual development journey. Use the Development Actions Form to structure your talent development process, outlining goals and corresponding activities you will use to help participants get the experience they need.
TOOLS/TEMPLATES: SIGMARadius, Talent Profile, Development Actions Form

Stage 5: Measure Progress
Last (but certainly not least) you'll want to make sure your talent development program includes a formal method for tracking and measuring progress. This will be beneficial for a variety of reasons. First, sharing results with key stakeholders demonstrates the value of your development program and keeps its importance top of mind. It also creates an accountability system that will help boost participants' motivation and maintain the program's momentum. To help you in this final stage of the process we've created a Talent Progress Scorecard. Use this scorecard to list indicators of success, then set a calendar reminder to review, compare, and communicate progress on those indicators every six months. Even if you only track one metric, get in the habit of recording it, attaching a dollar value if possible, and conveying that to your stakeholders.
TOOLS/TEMPLATES: Talent Progress Scorecard
Looking for More?
If you're looking for more support in your talent development process, check out SIGMA's Lunch and Learns. These 1-hour virtual seminars focus on developing a specific leadership competency in a practical, convenient way. Each seminar is taught by one of SIGMA's expert consultants, and includes an introduction to the leadership competency being covered, practical tips on how to develop that competency and apply it in the workplace, as well as access to slides and additional resources following the seminar. Lunch and Learns are built for organizations looking to augment their talent development process, or begin building one from the ground up. Also take a look at SIGMA's individual and group coaching, and please don't hesitate to reach out to us if you have any questions! We're always happy to chat.
Meet Our Talent Development Team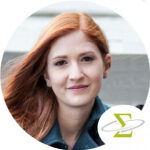 Erica Sutherland, Ph.D.
SENIOR CONSULTANT & EXECUTIVE COACH

Erica completed her Ph.D. in Industrial-Organizational psychology at Western University. She is a Senior Consultant at SIGMA, where she delivers consulting services and Succession Planning solutions to clients. As a member of SIGMA's executive coaching team, Erica works one-on-one with leaders to develop talent. She also brings her expertise in measurement and psychometrics to the R&D team, assisting with the development and validation of SIGMA's many assessments.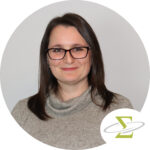 Brittney Anderson, Ph.D.
LEADERSHIP CONSULTANT & EXECUTIVE COACH

Brittney is a member of our coaching and consulting team. She brings her expertise in evidence-based practice to provide companies with leadership solutions that meet their needs. Primarily, Brittney helps her clients prepare for their future with succession planning and comprehensive leadership development programs. As an executive coach, she helps leaders hone their skills using a process-based approach to development.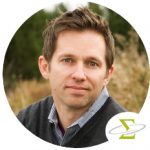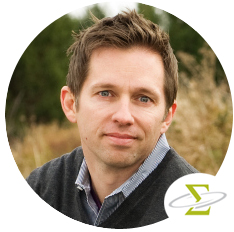 Glen Harrison
VICE PRESIDENT

Glen oversees SIGMA's sales and marketing activities. As a skilled presenter and trainer, he has designed and delivered engaging and entertaining workshops and webinars to help leaders and HR professionals enhance their understanding of how our products and services can be used to realize potential within their organizations.
.
[i] CCL. 2022. How to Boost Employee Engagement and Motivation. CCL. Retrieved from https://www.ccl.org/articles/leading-effectively-articles/3-ways-to-boost-employee-motivation/.