The skills that allow us to succeed in our jobs and be promoted to leadership roles are often very different from the skills needed to be a good leader. Most jobs require technical expertise developed by years of formal education and training. Leadership, on the other hand, requires a shift from performing tasks yourself, to helping others perform them well. This change in focus demands a new set of skills, including everything from effective communication and teamwork tactics to strategic vision. Unfortunately, many companies overlook how difficult this transition can be, and most new leaders don't receive training in these areas. Leaders are left to learn new ways of working without much guidance or support.
If this sounds like your organization, you've come to the right place! As part of our coaching and training services, SIGMA has developed a Lunch and Learn series that offers convenient, engaging, and practical competency development sessions that will equip current leaders, and prepare your leaders of tomorrow.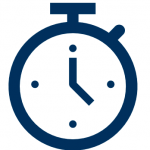 Convenient
Quality education at your fingertips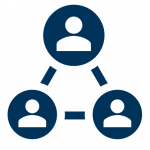 Efficient
Train up to 50 people in one session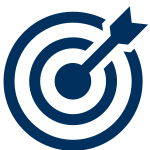 Practical
Receive actionable tips and tricks
SIGMA is recognized by SHRM to offer Professional Development Credits (PDCs) for SHRM-CP® or SHRM-SCP®.
SIGMA has also been pre-approved by the ATD Certification Institute to offer educational programs that can be
used towards initial eligibility and recertification of the Certified Professional in Talent Development (CPTD)
and Associate Professional in Talent Development (APTD) credentials.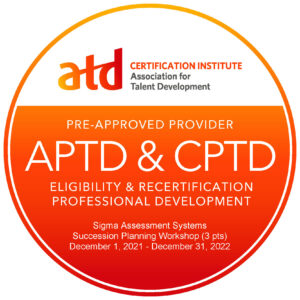 What is a Lunch and Learn?
Lunch and Learns are one-hour virtual seminars that focus on developing a specific leadership competency. Each seminar is taught by one of SIGMA's expert consultants, and includes:
An introduction to the leadership competency covered in the session, highlighting its importance
An evidenced-based breakdown of the competency's components
Practical tips on how to develop these leadership skills and apply them in the workplace
Access to slides and additional resources following the seminar (executive summaries, worksheets, etc.)
What are lunch and learn programs designed for?
Lunch and Learns are designed to provide group development solutions to organizations. Created to offer organizations a cost effective approach to employee training, companies may choose to include up to 50 participants per session. Sign up your team, department, or organization to help develop a common language and framework for skill development.
Who should attend a lunch and learn?
Lunch and Learns are for everyone! While the competencies discussed are especially important for leaders, the tips and strategies we share are valuable across all levels of an organization. Whether you're a group of senior executives looking to hone your skills, HR professionals seeking to provide development opportunities to others, or simply a group of leaders looking to become more effective in your roles, SIGMA's Lunch and Learns were made for you.
Note: These workshops are intended for groups. If you are an individual interested in SIGMA's services, take a look at our individual and group coaching, or speak to your supervisor about investing in SIGMA's Lunch and Learns for your entire group, department, or team.
Benefits of Attending a Lunch and Learn
SIGMA's Lunch and Learns were developed to offer convenient, engaging, and practical leadership development sessions. In just 60 minutes we will help your team:
Explore what leadership looks like
Understand how individual skills fit into the leadership profile
Build individual leadership skills
Get practical tips for development
Boost employee morale
Encourage teamwork
Enhance communication
Lay the foundation for larger leadership development programs
SIGMA's Lunch and Learns provide a great springboard for other leadership development efforts. The skills we introduce here are a part of our standardized leadership competency framework, which we use across all coaching, consulting, and talent assessment services. Start small, but set yourself up to go big. Your leaders and the future of your organization is worth it.
What topics are covered in a lunch and learn?
Lunch and Learns are based on a variety of topics, including personal, interpersonal, cognitive, and senior leadership skills. The topics currently available were chosen based on common development opportunities identified across roles, organizations, and industries. The competencies themselves are drawn from SIGMA's scientifically validated leadership competency framework. This framework supports our various leadership training and assessment services, and can help develop well-rounded leaders who are effective no matter what situation they're in.
SIGMA's Lunch and Learn Topics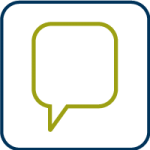 Communication
Communication is a critical skill that involves keeping others informed about decisions, events, and developments that affect them. It consists of three components: 1) Listening, 2) Speaking, and 3) Non-Verbal Cues.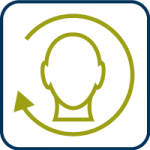 Developing and Coaching Others
Supporting the development of direct reports is essential. This competency focuses on how to develop and coach others through the use of work assignments, developmental discussions, and regular feedback.
Emotional Control
Everyone will encounter times of stress, strain, or conflict within their role. Emotional control helps leaders maintain composure during these difficult situations. This competency will help leaders use emotions in an intentional way to communicate information and collaborate effectively with others at work.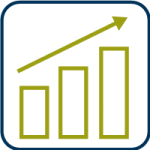 Motivation and Goal Setting
Motivation is about more than enthusiasm. Leaders need to use effective goal-setting to engage employees in their work. This competency also covers the use of recognition, constructive feedback, and support to sustain employees motivation over time.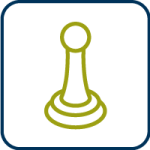 Strategic Planning
Strategic planning is the ability to create a long-term direction for your unit or organization. This means not only setting broad goals, but also considering how current priorities fit into the larger strategic plan. Finally, this competency includes the process of determining how teams will reach their long-term goals.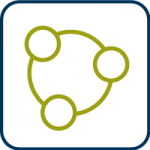 Teamwork
Teamwork is important for a variety of reasons! Working together gives teams access to a breadth of skills, perspectives, and knowledge. Efficient teams know when to work together and when to delegate individual tasks, allowing them to accomplish more. Teams can also be a source of motivation, satisfaction, and resiliency.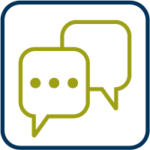 Negotiation
Negotiation is one of the most used but least trained leadership skills. It is the ability to work with another party to make decisions that further the interests of your organization, and when possible, the other party. In this Lunch and Learn we will introduce you to the art of negotiation and give you a few tips and tricks for successful negotiation.
Coming Soon
Conflict Management
Conflict is an inevitability in the workplace, and all leaders must be prepared to address, manage, and effectively resolve conflict. The skills included in this competency will help individuals to understand, mediate, and resolve conflict in a way that is best for all parties involved.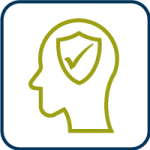 Integrity
Individuals with integrity are honest, trustworthy, ethical, and sincere in their interactions with others. Further, integrity at work is about respecting company values and reflecting these values in behavior. This competency focuses on demonstrating integrity in one's actions, words, and performance at work.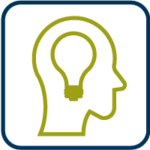 Creativity
In a leader, creativity refers to the ability to imagine and implement original ideas and approaches. Creative leaders are inventive thinkers who design solutions, solve problems, and find new approaches to further the organization. Beyond creating new ideas themselves, creative leaders also foster an engaging, productive environment that allows creativity in others to thrive.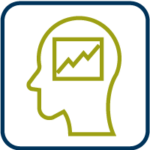 Business Savvy
All leaders can benefit from becoming a little more business savvy – whether you're the CEO of a large corporation or a manager at a local NGO. Being business savvy isn't about making money, it's about making good decisions. Leaders with a strong business sense understand the bottom line of their company and thus have good judgement when it comes to their operations, competition, and workforce.
Lunch and Learn Pricing
$2,500 per group
Interested in more than one session? Contact us to learn about bundle pricing.
Ready to Develop Your Skills?
Would you like to bring SIGMA's Lunch and Learns to your team? Fill out the form below to get in touch with us, request more information, or provide feedback. We would love to speak with you!