When it comes to building a strong succession plan, one of the most important components is a systematic process for selecting candidates. In this post, we will discuss how the 9-box grid is used in performance management for creating personalized development plans, as well as in succession planning for identifying potential successors. Specifically, we will discuss the challenges of using the 9-box grid and explain how SIGMA's comprehensive succession planning process can address these limitations.
What is a 9-Box Grid?
The 9-box grid is a common approach to categorizing talent that is intended to help organizations not only understand the kind of talent they have within their organization, but to also help determine where to focus their development efforts and budget. 1 Though anyone can use the 9-box grid, it is typically used by HR personnel, leaders, and other development professionals. In addition to being used for talent management, the 9-box grid is often used as part of a succession planning process. However, a robust and actionable succession plan goes beyond identifying talent in an organization, and as such, using the 9-box grid approach alone would not result in a comprehensive succession plan.
Benefits of Using the 9-Box Grid
Despite its limitations, the 9-box grid is a commonly used tool in performance management. Leaders opt to use the 9-box grid for a variety of reasons. The 9-box grid:
Is easy to use
Has a simple structure
Can be applied across industries and organizations
Requires little background research or data collection
Can be completed based on personal observation
Creates a visual summary of a company's talent pool
Can be used to compare candidates
Can be used to facilitate discussion and decisions
Overall, the benefit of using a 9-box grid is that it saves time and energy. However, while some of these opportunities may sound attractive, they come at a long-term cost. Read on to find out how the 9-box grid works, why it is limited, and how you can use this tool properly alongside a robust succession planning process.
How to Use the 9-Box Grid
There are three steps to creating a 9-box grid.
Step 1: Assess Employee Performance
During the first step, the performance level of each employee included is ranked as low, moderate, or high. Performance can be appraised in a variety of ways, and organizations often use the infrastructure and systems they have in place to evaluate employee performance. The exact criteria for each category of performance may vary depending on the needs of the organization, but it is important that each employee is categorized into one of these three groups.
Step 2: Assess Employee Potential
Next, the potential of each employee is assessed as either low, moderate, or high. Potential is defined by how much the employee is expected to grow, their willingness to learn, and their ability to apply their knowledge to on-the-job behaviors. Though many organizations will be familiar with assessing employee performance, employee potential is often a new concept. The two categories can be distinguished by thinking of performance as past behavior and potential as expected future behavior.
Step 3: Merge Performance and Potential into a 3×3 Grid
Once all employees have been scored as low, moderate, or high on both performance and potential, they are then organized into one of nine categories in the 9-box grid below (see Figure 1).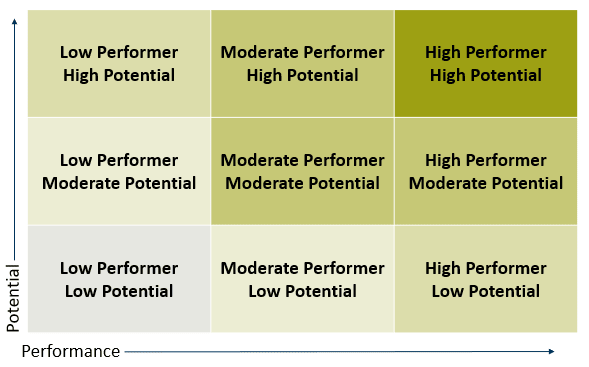 Figure 1. 9-Box Grid; a matrix of employee potential by performance
Using the 9-Box Grid for Performance Management
Once employees have been categorized into the nine boxes, leaders can create individualized development plans for each person based on their respective category. In general, you want to invest the most time, effort, and resources in high performers who have high potential and the least in low performers who have low potential.2 On the matrix, investment efforts should increase as you move further right and upwards and decrease as you move further left and downwards.
Low Performers with Low Potential
The individuals that are identified as low performers with low potential typically require urgent attention. It is important to identify the root of the problem, such as lack of fit with the position, unclear role expectations, or a poor onboarding experience. You do not want to over-invest in these individuals in the long run, but it is important to examine whether there is anything that can be done to support them in becoming better performers over time.
Low Performers with Moderate to High Potential
Though it may not make sense intuitively, individuals can be low performers with moderate to high potential. These individuals often have the foundational skills or education needed to grow with the company, but may lack the experience or may not be right for the specific position they are in. An example of this may be a recent grad who lacks experience but is expected to adapt and learn quickly. This individual may struggle as they practice applying their knowledge for the first time, but still show great potential for success in the future. It can be worthwhile to clarify expectations and create personalized development plans for these individuals to support them in their onboarding and development.
Moderate to High Performers with Low Potential
On the other end of the matrix, individuals can also be moderate to high performers but have low potential. These individuals perform well in their current position and play an important role in organizations to keep things afloat. For these individuals, you want to do your best to keep them happy and feeling rewarded for their work. However, you also want to be aware that these employees may not be best suited to new positions with more or different responsibilities.
High Performers with High Potential
At the top right corner of the matrix, you will see your high performing, high potential employees. As you move closer to this corner, it becomes more important to invest time and resources into developing these individuals. Developing your top talent is essential to helping them grow to their full potential. A lack of investment in these individuals may also results in losing them to competitors, and so it is in your organization's best interest to show that their potential is recognized and that they have opportunities for development and promotion within the company.
To foster development, be clear about role expectations, provide ongoing feedback, and offer opportunities for training and education. Job shadowing or rotations are another great way to provide high performing, high potential employees with new experiences and practical learning. Where possible, seek to provide top talent with coaching and mentorship opportunities to ensure they have the support they need as they grow with the organization. It is also important to have ongoing conversations with the top talent in your organization to make sure they are happy with their current role, as well as with their development plans (i.e., make sure they also want to move up in the organization).2
Finally, it is important to continue investing in talent that already occupies top leadership positions, as it would be extremely costly to lose these individuals to competitors or have their motivation decline due to feelings of neglect and underappreciation in the organization.
Using the 9-Box Grid for Succession Planning
Information gained from the 9-box grid can be used to identify succession candidates. Once critical roles have been identified, leaders must begin thinking about current members of their organization who can be prepared to step into these roles. In order to have a robust succession bench, leaders should consider multiple individuals at varying stages in their development towards a role. It is also important to identify and develop employees who can fill successors' roles once they move up in the organization.
When using the 9-box assessment for succession, leaders should focus on developing top talent to prepare them for their future roles. As described above, this can be done through leadership development, coaching, mentoring, and regular 360-degree feedback. Moderate performers with moderate potential are also likely to play an integral part in an organization's succession plan. In particular, these individuals can help fill the positions left vacant by top talent as they move up in the organization. If no top talent is available or suited for specific critical roles, individuals with moderate scores on performance and high scores on potential may also become candidates for succession.
Limitations of the 9-Box Grid
Though the 9-box grid is a practical tool with a variety of uses, there are limitations of this approach that should be addressed.
Problems with Categorization
One challenge with the 9-box grid comes from categorizing individuals as low, moderate, or high on performance and potential. This can be problematic as the difference between each category may be arbitrary, making it unclear what distinguishes low from moderate and moderate from high. As such, it is important to clearly define the behaviors and/or competencies associated with each category to increase the validity of these judgements.3 Even so, issues can still arise when evaluating individuals across multiple positions or areas of the organization, as critical behaviors and competencies may vary based on a specific position, team, or department.4
Distinguishing Between Performance & Potential
Another limitation of the 9-box grid comes from the need to distinguish between performance and potential. This can be difficult, especially without a clear definition or understanding of both concepts. Many organizations already have a method for evaluating performance; however, evaluating potential is likely to be less familiar. This may result in individuals being inaccurately rated on potential, as their performance scores or other unrelated factors may bias judgments.3
Employee Reactions
A third limitation of using the 9-box grid is that low-ranking employees may have negative reactions to their score, or being labelled as a "low performer" or "low potential". Consequently, there is debate amongst practitioners and researchers regarding whether to share this information with employees once they have been categorized using the 9-box grid.5 While it is important to be transparent with your employees about their development needs, many have warned against the dangers of negative reactions to feedback about employees' performance and potential. It may be very discouraging for employees to hear that they have been categorized as a low performer or as someone with low potential, especially if they disagree with these ratings. Further, sharing this information with employees could also create a hierarchy among succession candidates, disrupting teamwork and relationships in the organization.
Single Step vs. Entire Succession Planning Process
In addition to the limitations above, it should be noted that the 9-box grid addresses just a single step in the succession planning process – nominating successors. If it is used for succession, this approach should not account for the entirety of the planning process. For example, prior to selecting individuals as potential successors, it is important to identify critical roles for which succession planning must be prioritized. Once critical roles have been determined, individuals currently in those roles should document which behaviors and competencies are integral to performance in that role. Potential successors cannot be nominated until these steps are complete. Then, the next step is to identify potential successors, at which point the 9-box grid can be useful. Following recognition of potential succession candidates, leaders must work with individuals to create personalized development plans to prepare them for the role. This is not always a linear process; it requires monitoring metrics, measuring progress, and adapting plans as needed over time.
SIGMA's Comprehensive Succession Planning Process
As described above, strong succession plans go beyond selecting potential successors. That's why SIGMA has developed a comprehensive, six-step process for succession planning that expands on traditional methods of succession. These steps include:
Using SIGMA's succession planning process, organizations can feel confident that they are prepared for a smooth and successful leadership transition. Our comprehensive six-step process also produces an urgency score for each critical role and the organization at large, indicating how urgently a succession plan must be put in place for each critical role in the plan. These scores consider both the time-sensitive nature of developing successors as well as the strength of the succession bench for each critical role. Together, these scores can help narrow an organization's focus by highlighting gaps in an organization's succession plan so that they can be addressed in a timely and efficient manner.
Start Succession Planning with SIGMA
Ready to start succession planning, but unsure of where to begin? SIGMA is here to help! Our team of experts can help you create a custom succession plan for each member of your leadership team. Get six months of work done in just two half-day sessions with our Succession Planning Launch Series, or sign up for our Succession Planning Training to learn SIGMA's planning process and how to scale it across the organization yourself. We also offer coaching and training to support your next generation of leaders and prepare for their future roles.
If you would to speak with a consultant, contact us below! SIGMA's team has worked with over 8,500 private and public organizations across North America, and we love sharing what we've learned. Feel free to ask us anything you like, or just tell us about the situation your team is in. We're always happy to chat!
Speak with an Expert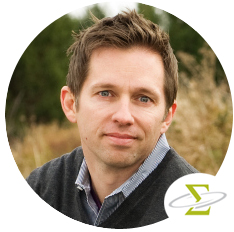 Glen Harrison oversees SIGMA's succession planning consultants and helps leaders and HR professionals utilize SIGMA's products and services to realize potential within their organizations.
1 – 800 – 401 – 4480 ext. 233
1 SHRM. (2018). Succession planning: What is a 9-box grid? Retrieved from https://www.shrm.org/resourcesandtools/tools-and-samples/hr-qa/pages/whatsa9boxgridandhowcananhrdepartmentuseit.aspx
2 van Vulpen, E. (2021). The 9 box grid: A practitioner's guide. AIHR. Retrieved from https://www.aihr.com/blog/9-box-grid/
3 Hunt, S. T. (2021). The case for junking 9 box assessments. SAP. Retrieved from https://www.sap.com/canada/insights/hr/the-case-for-junking-9-box-assessments.html
4 Knowles, M. (2021). 9 big problems with the McKinsey 9 Box Grid for talent in SMEs. Structured Learning Solutions Ltd. Retrieved from https://structuredlearningsolutions.co.uk/9-big-problems-with-mckinsey-9-box-grid-for-talent-in-smes/
5 Talent Guard. (2021). 9-box ratings: How transparent should you be? Retrieved from https://www.talentguard.com/blog/9-box-ratings-how-transparent-should-you-be