How is Succession Planning Different for Small and Medium-Sized Enterprises?
Succession planning is an essential strategic process, the importance of which transcends company size. Whether you're a start-up with less than 10 people, or a multi-national enterprise with thousands of employees, succession planning can ensure the continuity of your operations and prepare strong leaders for your team. Although succession planning is important for everyone, small and medium-sized enterprises (SMEs) often face unique challenges when creating succession plans. If this is you, SIGMA has created a guide that will give you the support you need. Our "Succession Planning in SMEs" workbook was specifically designed to help small and medium-sized enterprises create robust succession plans that work for them.
Workbook: Succession Planning for
Small and Medium-Sized Enterprises
SIGMA's Succession Planning in SMEs workbook explains how company size impacts succession planning, and the challenges many small and medium-sized enterprises face as a result. You'll learn how to overcome each of these challenges and gain valuable insights to help you customize your succession plan to meet the needs of your organization.
Sneak Peek: How Does Company Size Impact Succession Planning?
In the Succession Planning in SMEs workbook, you'll learn about four specific ways in which small and medium-sized enterprises differ from larger organizations, and why these differences can present challenges for succession planning:
Smaller organizations tend to have greater role complexity, which can complicate traditional HR practices that are necessary for succession
Incumbents possess a greater degree of organizational knowledge relative to larger organizations, making the preparation of candidates and dissemination of knowledge more challenging
Due to the smaller size of an organization, internal talent pools are limited, and external hiring may be required
Formal training and development initiatives may be less accessible or applicable, often resulting in informal solutions that may be difficult to implement or sustain
Although these challenges may deter small and medium-sized enterprises from committing to a formal succession process, it is worth taking the time to invest in succession planning. In fact, these unique features of SMEs are what make succession planning so vitally important for smaller organizations. For example, the more organizational knowledge an employee has, the more costly it is to lose them. The more complex and critical a role is, the more important it is to prepare candidates well. Having a formal succession plan can help SMEs take control of their future and develop a strategy for longevity. This will ensure that the organization not only survives, but thrives in spite of the inevitable challenges that come with turnover, retirement, growth, and other staffing disruptions.
Customizing Succession for Small and Medium-Sized Enterprises
Depending on the size of your SME, succession planning may need to look slightly different than it does for larger organizations. Our workbook will guide you through the succession planning process while taking into account the unique characteristics of your SME. In the workbook below, we've summarized the tips and tricks you need to successfully implement a succession plan at a small or medium sized enterprise. By implementing strategies that are specific to the challenges of SMEs, you will be able to take full advantage of the benefits of having a formalized succession planning process.
Looking for More?
Would you like to know more about SIGMA's succession planning services? Talk to one of our experts today! Over the last 50 years we've worked with more than 8,500 public and private corporations across North America — no matter what shape or size your organization is, we've been there before. Contact Glen today to learn how SIGMA can help your organization create a customized succession plan and get six months of work done in just two sessions with our Succession Planning Launch Series Course.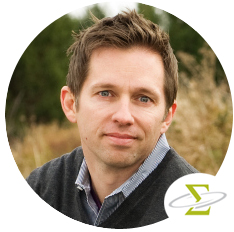 Glen Harrison
Glen Harrison oversees SIGMA's succession planning consultants and helps leaders and HR professionals utilize SIGMA's products and services to realize potential within their organizations.

Email Glen
1 – 800 – 401 – 4480 ext. 233