Learning from Boardroom Perspectives on Leader Character
In May 2013, Ivey Business Journal published "Leadership Character and Corporate Governance," which proposed that being an effective board member requires competencies, character and commitment. In that paper, which was also published by the Institute of Corporate Directors, we further noted that qualitative research indicates that character is the one fundamental requirement that poses the biggest challenge in terms of recruiting and selecting both directors and CEOs of private, public and not-for-profit companies. Finally, we identified 11 dimensions of character (see Figure 1 below) that collectively play a critical role in director effectiveness. We raised this issue because while various dimensions of leader character are mentioned in the literature on board effectiveness, we found a distinct lack of qualitative and quantitative research on root-cause analysis of board performance.
Figure 1: Dimensions of Leader Character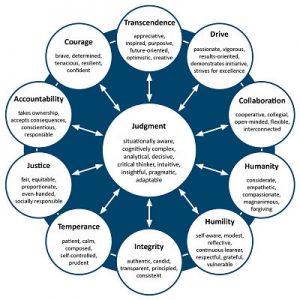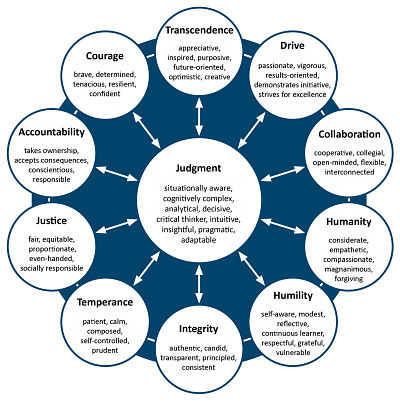 The article was an extended essay that was short on hard data but long on ideas derived from the extensive academic and practitioner literature on character, as well as formal and informal discussions with senior leaders from around the world, who helped us in bridging theory and leadership practice. Our motivation for writing was our conviction that while leader character is critical to the success of individuals and organizations alike, it is seldom explicitly addressed or actually used by governance professionals engaged in board selection, performance review or the renewal process.
After the article's publication, we were invited to present our ideas at nine chapter meetings of the Institute of Corporate Directors held across Canada. The objective was to facilitate a thorough discussion on leader character with people experienced in the practice of corporate governance as well as with individuals interested in becoming directors. While our initial paper was based on thorough scholarship, we wanted to put our ideas on trial by those with experience and interest in corporate governance while obtaining feedback to help sharpen our thinking. We also wanted to use insights gained from these meetings to influence our teaching in business degree programs, executive education and board development courses. Following the sessions, an Internet-based survey of attendees was conducted.
The purpose of this paper is to present what we learned and offer six recommendations to improve governance in both the private and public sectors.
To read the complete article, Learning from Boardroom Perspectives on Leader Character, please complete the contact form.