15 Leadership Assessment Questions You Can Ask in Your Next Interview
Between the pandemic and the Great Resignation, organizations are seeing rapid change in their workforce (and workplace). Part of these changes involves hiring and promotion. If you are an employer, or an HR professional looking to build a strong team, start with leadership skills. Most companies mistakenly assume that only their executives or C-suite employees need to be strong leaders. Studies show, however, that leadership skills are beneficial at all levels of an organization. In this blog we'll tell you why, and we'll give you a list of leadership assessment questions you can ask in your next interview.
Why Are Leadership Skills Important?
Leadership skills are important for all employees, whether they are entering your firm as a new CEO or starting as a summer intern. Here are three reasons why you should look for leadership skills in any new hire, and why leadership assessment questions should be a part of your routine interview process:
Leadership skills are generally beneficial and transferable (e.g., communication, assuming responsibility, strategic planning, facilitating teamwork, etc.)
Everyone has the capacity to lead, even if their role is not officially considered a "leadership position"
Any employee may one day be promoted to a leadership position, so hiring for leadership potential improves succession planning and development processes
Hiring strong leaders across the board ensures that every employee is equipped to make the most out of their role. This will help your organization – and its employees – reach their full potential.
Identify Leadership Potential with These 15 Leadership Assessment Questions
Now that we know why it's important to include leadership in your interview process, let's talk about how you can identify leadership potential. One of the simplest questions you can ask is, "Tell me about a time you demonstrated leadership skills."[i] This question is among the top 50 interview questions of 2022, and the reason why it's so common is that it addresses a couple of things. First, candidates will need to decide and be able to articulate which skills are important for leadership. Then, they will need to think of a situation in which they exhibited those skills. Asking behavioral questions (i.e., recounting past experiences) is especially effective because it touches not just on opinion/theory, but on application. There are plenty of people who can give you motivational speeches about leadership, but fewer can provide recent evidence of how they have "walked-the-talk."
Other examples of behavioral interview questions about leadership:
Tell us about a time when you successfully led a team or a project. How did you contribute to the success?
Tell us about a time when you DID NOT successfully lead a team or a project. What happened? What did you learn? How have you applied what you learned?
Tell us about an EFFECTIVE leader you have worked with in the past. What did they do that was admirable? How have you tried to emulate them?
Tell us about an INEFFECTIVE leader you have worked with in the past. Why was their leadership ineffective? How could the situation have been improved? How do you seek to do better?
Along with a few targeted behavioral questions, we also recommend asking technical questions to check your candidates' understanding of leadership, and make sure it is aligned with the vision for leadership in your organization:
What does leadership look like?
What qualifies someone as a "leader"?
Are leaders born, or made?
What 5 skills do you believe all leaders should have?
What is the primary role/responsibility of a leader?
Finally, we suggest asking a few questions that address what leadership looks like for that candidate in particular:
What does leadership look like for YOU (i.e., what is your leadership style)?
As a leader, how do you keep teams and projects on schedule?
As a leader, how do you deal with workplace conflicts?
As a leader, how do you make tough decisions?
How do you demonstrate leadership in little things, ongoing tasks, and the day-to-day?
Using Assessments to Find Strong Leaders
In addition to asking leadership questions in your interview, we strongly recommend using a scientifically validated leadership assessments as part of your hiring process. Assessments provide a more in-depth and objective picture of an individual's leadership potential, as well as a standardized measure that can be used to compare candidates.
Introducing the LSP-R
Looking for a valid and reliable talent assessment for your team? Check out SIGMA's Leadership Skills Profile – Revised (LSP-R). The LSP-R is an assessment of leadership skills that can be used to guide leadership development efforts. The test scores individuals on 50 leadership competencies including cognitive, personal, interpersonal, and senior leadership skills. Everyone who takes the LSP-R will automatically receive a Focus Report which includes a summary of scores and analysis of results, as well as templates and activities for creating a personalized development plan.
Looking for More?
If you have questions about the LSP-R, your Focus Report, or leadership assessments in general, please don't hesitate to reach out to us! Over the last 50 years we've worked with more than 8,500 private and public organizations across North America. We've got lots of tips and tricks to share, and our consultants are always happy to chat.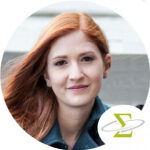 Erica Sutherland, Ph.D.
SENIOR CONSULTANT & EXECUTIVE COACH

Erica completed her Ph.D. in Industrial-Organizational psychology at Western University. She is a Senior Consultant at SIGMA, where she delivers consulting services and Succession Planning solutions to clients. As a member of SIGMA's executive coaching team, Erica works one-on-one with leaders to develop talent. She also brings her expertise in measurement and psychometrics to the R&D team, assisting with the development and validation of SIGMA's many assessments.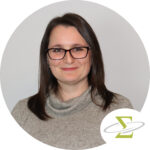 Brittney Anderson, Ph.D.
LEADERSHIP CONSULTANT & EXECUTIVE COACH

Brittney is a member of our coaching and consulting team. She brings her expertise in evidence-based practice to provide companies with leadership solutions that meet their needs. Primarily, Brittney helps her clients prepare for their future with succession planning and comprehensive leadership development programs. As an executive coach, she helps leaders hone their skills using a process-based approach to development.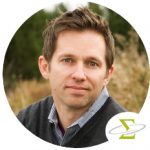 Glen Harrison
VICE PRESIDENT

Glen oversees SIGMA's sales and marketing activities. As a skilled presenter and trainer, he has designed and delivered engaging and entertaining workshops and webinars to help leaders and HR professionals enhance their understanding of how our products and services can be used to realize potential within their organizations.
.
[i] The Muse Editors. (2022). Your 2022 Guide to the Most Common Interview Questions and Answers. The Muse. Retrieved from https://www.themuse.com/advice/interview-questions-and-answers#87eec533-17dc-490d-815a-64ef06b6beff.