The LCIA-Self Report is designed to provide leaders and potential leaders with practical insight into:
What leader character is and why it is essential
Key dimensions of character and their corresponding elements
Your results on the LCIA and how you can grow and develop in each area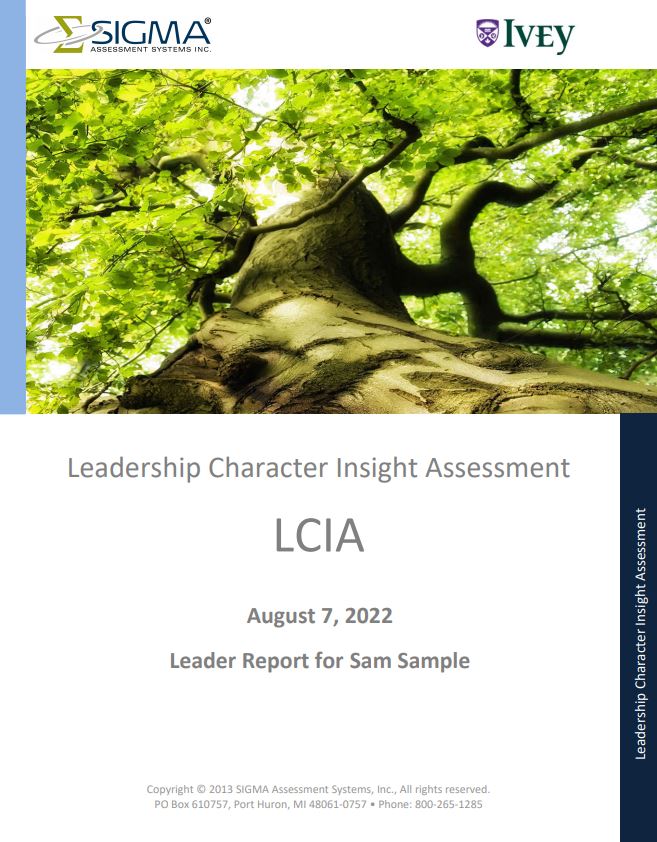 LCIA-Self Report Contents
Page 2 – The Nature & Importance of Leader Character
Page 6 – LCIA-Self Results Overview
Page 29 – Developing Your Leader Character

In this report we focus on leadership character. We describe 11 dimensions of character, each of which breaks down into specific elements that can be observed as situationally appropriate behaviours. These dimensions and their corresponding elements are depicted in Figure 1. The information in this report is intended to enhance awareness of your understanding on each character dimension. We also provide information regarding how you can develop the character dimensions and their elements.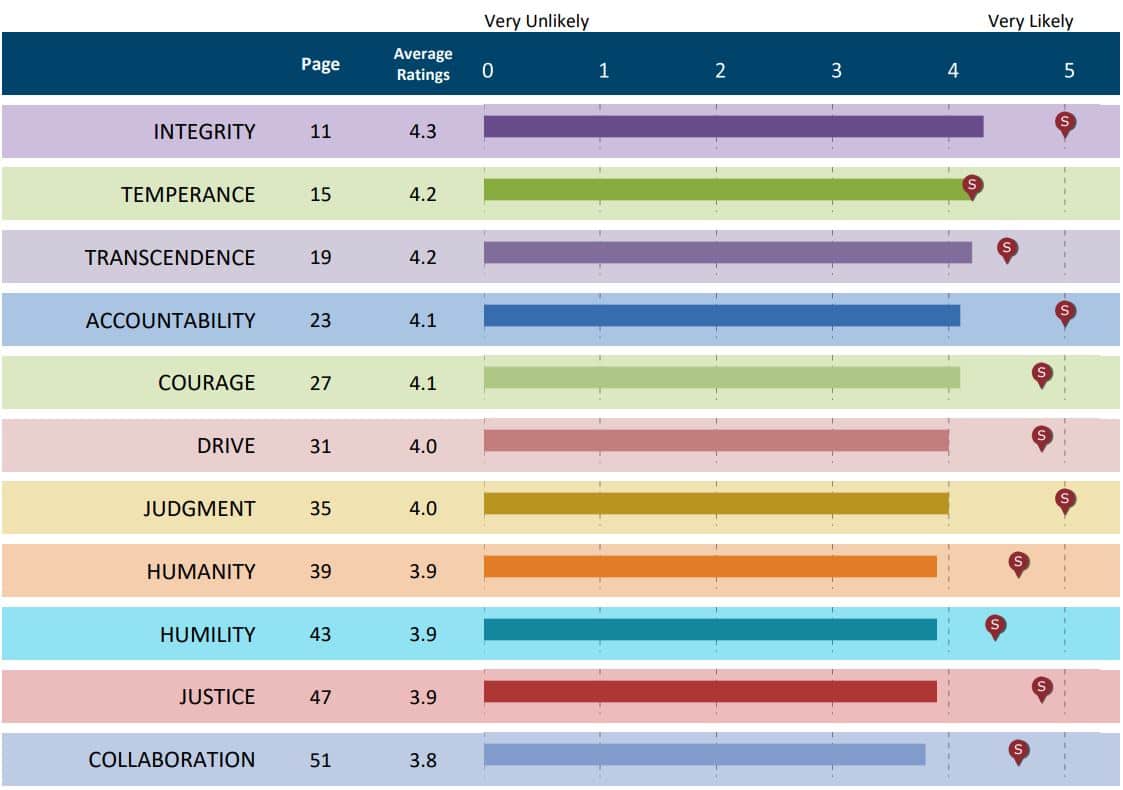 In responding to the LCIA's items you are asked to identify how likely you would be to engage in various behaviours that reflect the character dimensions and elements described in this report. Responses are collected using the following scale:
1=Extremely Unlikely
2=Unlikely
3=Neither Unlikely Nor Likely
4=Likely
5=Extremely Likely.
The graph shows your score on each character dimension. Keep in mind that these results are only informative if the LCIA items were answered honestly. Many of the items used to assess the character dimensions and elements reflect qualities and behaviours that are desirable. As a result, it is possible to enhance scores on the dimensions and elements simply by providing more favourable responses to the LCIA items. If your responses were not honest and accurate, the validity of this report and your ability to understand your true character strengths and development opportunities will be compromised.
It's important to note that this assessment does not provide simple solutions, so be careful not to look for them. The opportunity to develop character is extensive and life-long. It requires a deliberate effort on your part, coupled with a sincere commitment to setting goals for improvement, pursuing stretch assignments to work on those goals, and seeking and accepting constructive feedback  for the sake of your personal and professional development.
Ready to Assess Your Leadership Character?
To gain access to a customized version of this report and more, order the LCIA online today or contact us to learn more about our leadership development assessments.