The Leadership Skills Profile – Revised™ (LSP-R) is a scientifically-validated assessment that uses a collection of personality traits to predict performance on competencies critical to effective leadership in your position. When completing the LSP-R Focus assessment assessment, you will receive this user-friendly report that presents your results and provides you with your results and provides tools and techniques to help you develop your leadership competencies.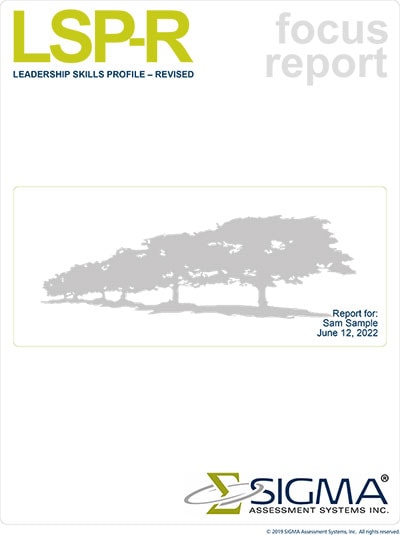 LSP-R Report Contents
Page 1 – Snapshot
Page 5 – Focus Activities
Page 7 – Taking Action
Page 9 – Customized Content
Assess Your Leaders with the LSP-R Focus Assessment
To gain access to a customized version of this report and more, order the LSP-R Focus assessment online today or contact us to find out more about our leadership development assessments.