SIGMARadius is a multi-rater feedback survey of leadership effectiveness. Now that you have completed the assessment and received your Leadership Effectiveness Report, you have information to direct your leadership development.
This development guide consists of a series of activities to narrow the focus of your leadership behavior development. Once your target behaviors have been identified, you will be guided through the process of creating your individual development plan.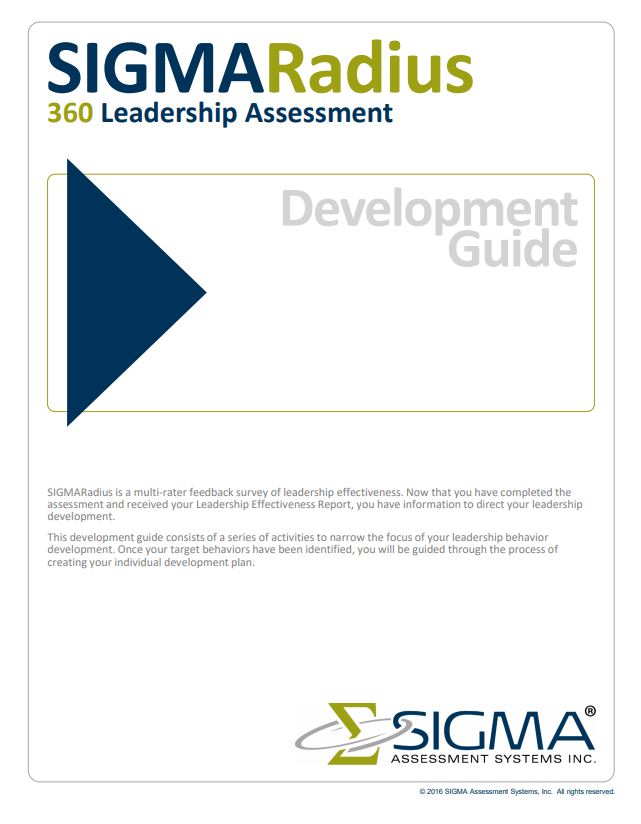 SIGMARadius Development Guide Activities
This guide contains templates for 5 activities including:
My5
MyFocus
MyPlan
MyResult
MyBoost
Ready to Develop Your Leaders?
Order the SIGMARadius 360 Degree Feedback assessment today or contact us to find out more about our leadership development solutions.