With the recent outbreak of COVID-19, instances of being quarantined in one's home for two weeks are becoming increasingly common. Organizations are requiring people to work from home, rather than come into the office after having returned from travel in affected areas. However, most leaders have not been properly trained in managing from a distance. Often, managers resist work from home options for their team because they are unsure whether they can trust their employees to be productive. I refer to this as equating "bums in seats" with productivity.
Trust is Vital
Trust involves the ability to understand and empathize with others. Ultimately, trust depends on vulnerability amongst team members and strong personal relationships. Building and maintaining trust is critical as organizations become increasingly distributed, which may involve remote work, flexible work, telework, etc. Because distributed workers rely mainly on electronic media to communicate, building trust through personal relationships can be difficult and take more time, as distributed work lacks the non-verbal cues that we need to understand each other.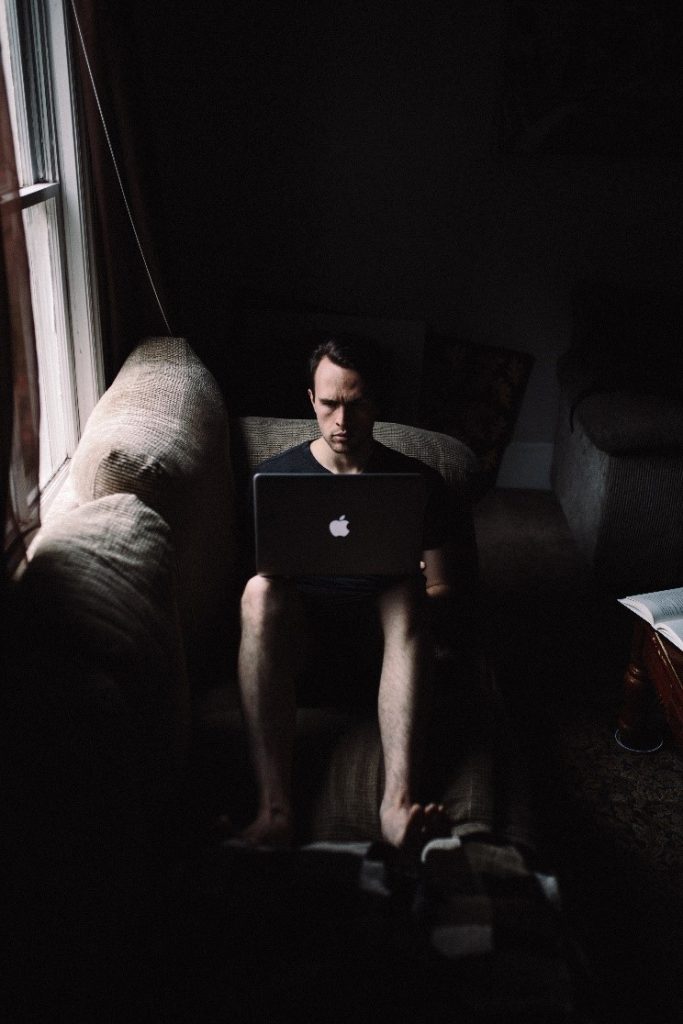 Here are some key research findings involving trust in distributed work:
97% of HR professionals believe dependability and reliability are very or extremely important when hiring.[i] In a distributed environment, reduced face-to-face contact means that elements of trust, such as dependability and reliability, are even more important to build and easier to break.
Insufficient trust is a barrier to collaboration in a distributed team, while trust and well-established relationships are enablers of collaborative work.[ii]
Building trust is essential to avoiding blame, stress, and burnout associated with low trust. [iii][iv]
A lack of trust can increase regulations and decrease commitment to the team.
Low trust leads to poor relationships and collaboration challenges.[v]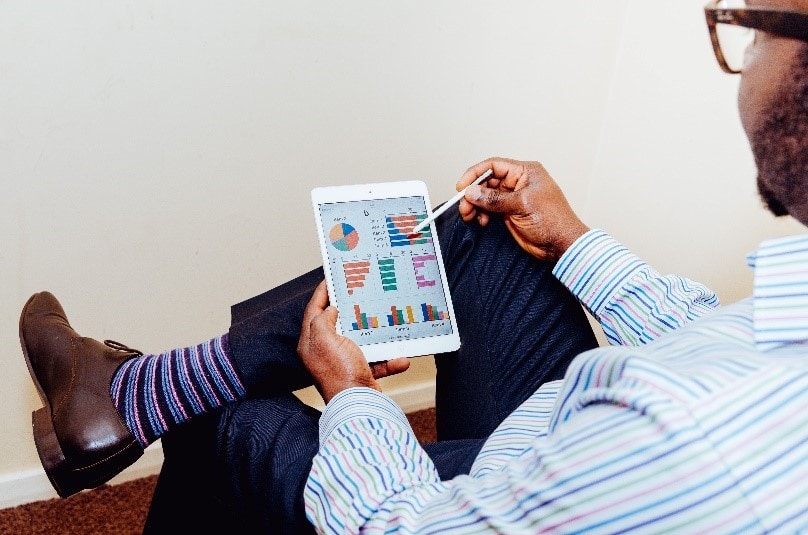 Cultivating Trust
Several approaches can be used to build trust as an individual contributor, a distributed team, or as a leader. Try a few of the ideas below to see what works best for you.
| | | |
| --- | --- | --- |
| Individual | Team | Leader |
| Tip #1: Communicate emotional messages over the phone or video chat, which allow for the non-verbal cues that email or text do not. | Tip #1: Set up easy trust-building activities early in your team's development. This could include sharing details about your work history in a virtual meeting or sending your photo and bio to the team via a communication platform like Microsoft Teams. | Tip #1: Carve out time for personal stories in meetings. For example, ask for people to share one of their personal/professional achievements over the past month. |
| Tip #2: Be responsive: in a virtual setting, it can be more difficult for your team members to track you down. Responding to email, texts, and calls within a set amount of time can help your teammates to trust that you will be there for them. It is also helpful to let your team know when special circumstances occur that may affect your responsiveness. | Tip #2: If possible, get together for social gatherings or have a virtual party (e.g. toast a project's success virtually, taking the time to share what went well and key learnings). | Tip #2: Believe in your team members: use metrics to determine if your team is on-track and achieving goals. Trust your team members to deliver unless they have a history of falling short. |
| Tip #3: Keep your promises by following through and communicating when things go wrong. This builds trust because it shows predictability and vulnerability, sending the message that "you can count on me, and I'll ask for your support when needed." | Tip #3: Develop a communication charter that highlights what communication medium to use for different types of messages. Take individual needs and time zones into account. | Tip #3: Get to know your team by getting a sense of their personality type, what motivates them, how they prefer to be communicated with, and how they like to receive feedback. |
| Tip #4: Try our Distribute Work Profiler. This will give you insight into your level of agreeableness and scores on 10 other personality traits. A person with high agreeableness is generally more trusting of others. The profiler will provide ideas on how to be successful when working remotely. | Tip #4: Consider taking our Distributed Team Diagnostic, which highlights areas for team improvement, including conflict and culture. Understanding how your team interacts can help you build custom solutions to strengthen your team. | Tip #4: Experience our Distributed Leader Profiler, which provides individualized feedback on your leadership skills. Developing your leadership skills will enable you to build trust within your team through using these capabilities deemed necessary for success. |
Support for Building Trust
Based on research we began in 2003, Work EvOHlution has created state-of-the-art assessments and feedback reports to strengthen trust for leaders, teams, and individual contributors. Please contact us at info@workevohlution.com for more information about our solutions. We hope these tips and assessments will help your distributed team achieve the highest level of trust possible. It's time for more organizations to empower people to work when and where they're most effective, and not limit flexibility to pandemics.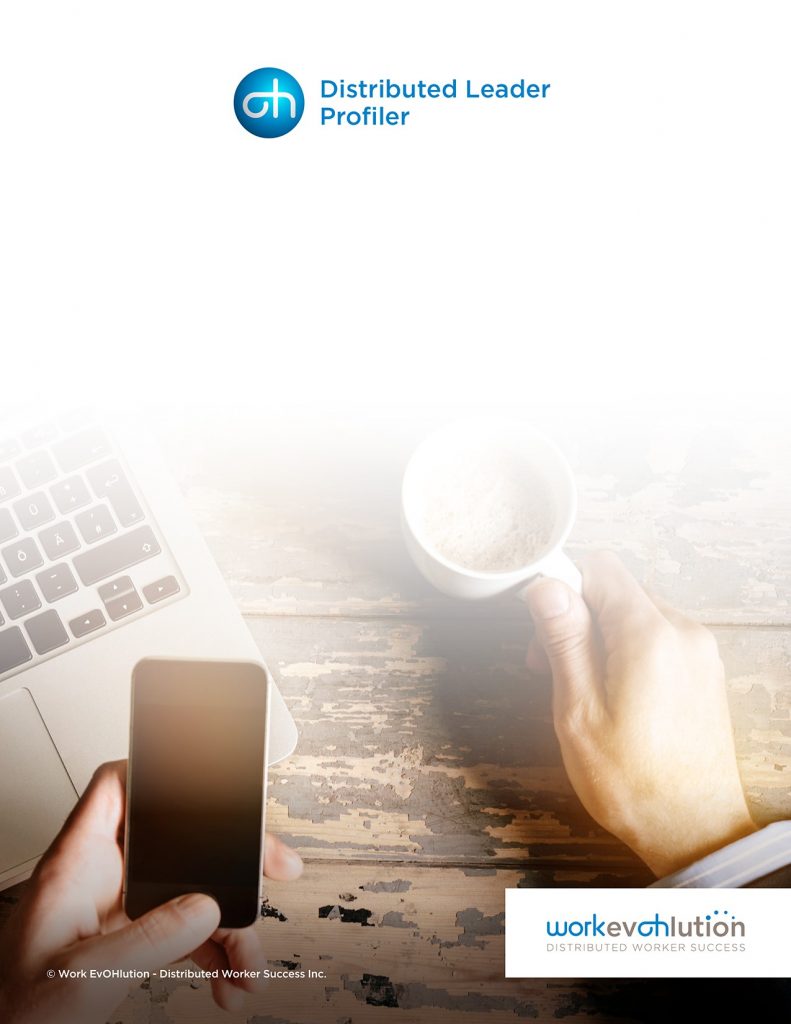 Thomas O'Neill, Ph.D.
Associate Professor
Department of Psychology
University of Calgary
2500 University Drive, N.W.
Calgary, AB T2N 1N4
Laura Hambley, Ph.D.
President
Work EvOHlution
laura@workevohlution.com
www.workevohlution.com
---
[i] Society for Human Resource Management (2016). SHRM/Mercer Survey Findings: Entry-Level Applicant Job Skills.
[ii] Kotlarsky, J., & Oshri, I. (2005). Social ties, knowledge sharing and successful collaboration in globally distributed system development projects. European Journal of Information Systems, 14(1), 37-48.
[iii] Covey, S. M. (2006). The speed of trust: The one thing that changes everything. Simon and Schuster.
[iv] Lencioni, P. M. (2006). Overcoming the five dysfunctions of a team: A field guide. San-Francisco, CA: Jossey-Bass.
[v] Maruping, L. M., & Agarwal, R. (2004). Managing team interpersonal processes through technology: a task-technology fit perspective. Journal of Applied Psychology, 89(6), 975.