How to Develop Leader Character in an organization
Leader character is a series of virtues, values, and traits that are typically expressed as habits and observable as behaviors. This means that leader character is present in every organization. Leader character is revealed by the stated values of an organization, the actions of its leaders, and the results it generates both in terms of profitability but also its culture and impact. However, because leader character is rarely explicitly discussed, developed, and rewarded alongside competence, there are often gaps in character within organizations that can lead to common pitfalls.
What is Leader Character?
SIGMA's research-based leader character framework includes 11 leader character dimensions that underlie personal well-being and organizational excellence. Each dimension in the framework is a potential virtue and can become a vice in instances of excess or deficiency. For example, leaders with too little drive don't generate results. At the opposite end of the spectrum, leaders with too much drive can pursue bottom-line results at the expense of long-term, sustainable success.
How Can Organizations Develop Leaders With Character?
Becoming acquainted with the leader character framework and reflecting on the relative importance of each dimension to a desired organizational culture is a good exercise to begin with. In the leader character framework, all dimensions matter and need to be expressed and developed. Organizations often focus on drive, integrity, and accountability in their values statements and in how their leaders are selected and rewarded. In the leader character framework, if these dimensions are upheld without an equal focus on other character dimensions like temperance, humanity, and humility, there can be a tendency for leaders to be rigid, dogmatic, and belligerent instead of principled and consistent.[i]
A formal leader character assessment is another way to develop a greater awareness and understanding of the dimensions of leader character, and can be useful for individuals and teams. The use of an assessment, such as the Leader Character Insight Assessment (LCIA), can help to develop a shared leader character vocabulary that can influence the culture of an organization. Each LCIA character report provides key information regarding leader character and includes several accompanying resources to help organizations get the most out of their character development initiatives.
A Comprehensive Approach
To fully integrate character and competence within an organization, a comprehensive approach is required. This involves incorporating leader character assessments into selection and promotion processes. However, achieving this necessitates time and the commitment of senior leaders. Getting started where possible can make an immediate difference. Over time, grassroots initiatives carried out by early adopters can lead to broader adoption of the leader character framework in organizations. The use of workshops, assessments, and character-related resources to get started.
Ideally, more and more organizations will demonstrate that character matters by refusing to reward and promote leaders who have serious character flaws. This practice will ensure that certain character dimensions will continue to operate as vices and lead to common and predictable issues in organizations. The leader character framework and associated assessments and resources can help organizations to identify, correct, and prevent these negative outcomes from occurring.
Ready to Get Started?
If you are ready to begin applying the leader character framework in your organization, visit SIGMA's website to learn more about the LCIA assessment and to place an order. If you would like to speak with an expert to develop a greater awareness and understanding of the dimensions of leader character in your organization, we encourage you to schedule a coaching session with one of our dedicated character coaches. During these sessions, a SIGMA coach will work with you one-on-one in a confidential environment to help you develop a shared leader character vocabulary that can influence the culture of your organization, set attainable character development goals, and measure progress toward achieving those goals. If you have any questions, please don't hesitate to contact us below. We are always happy to chat.
Speak with an Expert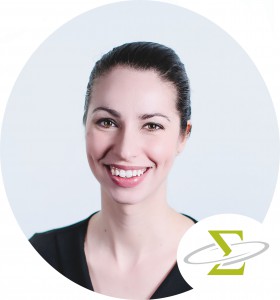 Ruby Nadler, Ph.D., Leadership Consultant
Dr. Ruby Nadler is an expert in leadership character, mindfulness, and positive psychology. With a passion for fusing scientific research with practical application, she excels in enhancing leadership performance and emotional intelligence through individual coaching and group workshops. Recognized for her expertise, she was the recipient of the Ontario Centers of Excellence TalentEdge Fellowship in 2015. Her groundbreaking research has been featured on platforms including CBC, BBC Radio, Happify, and NPR. Please contact Dr. Nadler for any inquiries related to the LCIA, leadership character, or her coaching services.
Phone: 1-800-401-4480 ext. 223
[i] (2022, October 19). Make Leader Character Your Competitive Edge. MITSloan Management Review. https://sloanreview.mit.edu/article/make-leader-character-your-competitive-edge/