"Reason and judgment are the qualities of a leader"

─ Tacitus
One of the most important responsibilities of a leader is making good decisions, and indeed, one would be hard-pressed to find a leader who doesn't believe in the value of good judgment. When SIGMA's Leadership Character Insight Assessment (LCIA) was in development, our research team as well as Ivey Business School professors found that judgment is a central quality to leader character.[1] As the below model of leader character based on this research shows, leader character has been proposed to consist of 10 interrelated dimensions surrounding judgment, the 11th dimension. In this post, we'll take a closer look at why judgment plays a central role in leader character, and why the dimensions of leader character are presented in a circle.
The Structure of the LCIA Model
Key things to note about this model:
Judgment plays a central role in character and is related to all the other dimensions because it determines which dimensions are most appropriate to express in a situation. For example, when delivering difficult news about a layoff to an employee, it's important to strike the right balance between justice, when explaining your decision, and humanity and temperance by treating the employee with consideration.
All the dimensions have an important part to play in shaping our leader character, so it's important to dedicate time to developing each dimension
Each dimension is comprised of smaller elements which help shape the strength of the dimension. For example, if you lack patience or self-control that can affect your score on temperance
Why Judgment is in the Center: Historical and Research Findings
The LCIA model draws inspiration from the theories of the Greek philosopher, Aristotle. Aristotle suggested that practical wisdom, or what we call "judgment," is the quality that allows us to make situationally appropriate decisions. Likewise, Ivey Business School leadership experts Lucas Monzani, Mary Crossan, and Gerard Seijts believe that within leader character, judgment is the dimension that sits at the foundation of smart decision-making. In a regular workday, leaders make many decisions that vary in size and scope. Judgment helps leaders understand the full context of a scenario, critically analyze facts, adapt to new information, and get to the heart of an issue regardless of how ambiguous the circumstance may be.
Judgment allows leaders to decide which leadership character dimension is appropriate for any given situation, and how to best utilize them. Monzani, Crossan, and Seijts have published research that demonstrates all dimensions of leader character are related to judgment.1 They recommend that we think of judgment as an air traffic controller2 that determines how other dimensions affect an individual's behavior. Using this metaphor, judgment is the inner voice that tells leaders to press pause on unhelpful behaviors and give more helpful behaviors the "right of way."
Why is Judgment Important for Leadership Character?
Judgment is the only character dimension that governs the crucial function of thinking and reasoning effectively. While other dimensions help to describe how leaders interact with their work environment, judgment focuses on how leaders can use information about the work environment to make smart decisions, even in quickly changing or uncertain situations. In addition to making smart decisions, leaders with good judgment can appropriately balance the other dimensions of leader character. Balance is important both within dimensions, such as being brave, but not to the point of recklessness, and across dimensions, such as having the drive to accomplish great things, but also having the temperance to pace yourself and avoid burnout. Strong judgment helps leaders balance the other dimensions of leader character and prevents excessive behaviors of any one kind that might lead to an overreliance on one dimension.
Examples of Judgment in Action
Judgment helps leaders understand which aspects of character are most beneficial to express in a particular moment to achieve the best results. For example, integrity — acting ethically in accordance with moral principles — is largely a good quality in leaders. However, when not kept in check by other dimensions, leaders with unbalanced levels of integrity can be inflexible and overly critical of others who fail to meet their exacting moral standards. They may gain a negative reputation as difficult leaders who demand perfection from others. On the other hand, leaders who exercise a balance of both integrity and judgment understand that humility and temperance are needed to understand others' mistakes rather than criticizing them immediately.
In a blog published in 2019, Ivey professor Gerard Seijts and researcher Kimberly Milani gave an example of poor judgment on the part of hockey commentator Don Cherry, following his firing from the popular CBC program "Coach's Corner."[3] Cherry made xenophobic comments about immigrants on-air, and refused to apologize for his discriminatory remarks. These acts demonstrated a lack of judgment as he first demonstrated low temperance and empathy, then refused to act with humility by apologizing. A leader exercising more judgment may not have made such hurtful and discriminatory remarks, and may have been more likely to respond with humility, accountability, and humanity by apologizing and committing to learn from their mistakes.
Learn About Your Own Leader Character With the LCIA
Now that you have a stronger understanding of the importance of judgment and our model of leader character, you can learn about your own leader character by taking SIGMA's Leadership Character Insight Assessment (LCIA). The LCIA is a leadership assessment measures 11 dimensions of leadership character and provides practical tools and insights for creating a leadership development plan. If you notice low scores on judgment once you've taken the LCIA, you may want to direct your development efforts towards improving this dimension first before turning to others, since judgment plays a central role in leader character. By improving judgment, you will not only be equipped to make better decisions, you may also improve your expression of the other dimensions.
You can use SIGMA's leadership competency resources to learn more about how to develop judgment. More specifically, judgment involves learning to make decisions based on an intuitive gut feeling, acting decisively, and being flexible when faced with new information. Leaders with strong judgment also know how to prioritize well. To learn more about developing your judgment, delve into our resource on the topic.
How SIGMA Can Help
Leader character development can be a challenge to undertake alone. If you would like help getting started or tracking your progress over time, you may find it useful to take advantage of our personalized coaching sessions. A SIGMA coach will work with you one-on-one in a confidential environment to understand, track, and measure your development milestones. To learn more, contact us today.
Talk to Ruby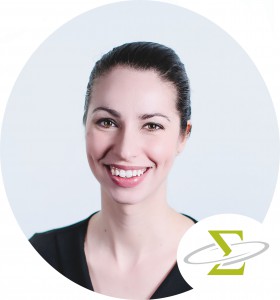 Ruby Nadler, Ph.D., Leadership Consultant
Ruby has a Ph.D in Cognition and Perception, as well as specific training in mindfulness and positive psychology. She brings this expertise to SIGMA's executive coaching programs. In 2015 she was awarded a two-year Ontario Centers of Excellence TalentEdge Fellowship, and her research has been featured on CBC, BBC Radio, Happify, and NPR. Call or email Ruby – she would be happy to answer questions about the LCIA, leader character, coaching, etc.
Phone: 1-800-401-4480 ext. 223
[1] Monzani, L., Seijts, G. H., & Crossan, M. M. (2021). Character matters: The network structure of leader character and its relation to follower positive outcomes. PLoS ONE, 16(9), e0255940.
[2] Travers, M. (2021, October 27). Of all the traits of a good leader, judgment reigns supreme. Forbes. https://www.forbes.com/sites/traversmark/2021/10/27/of-all-the-traits-of-a-good-leader-judgment-reigns-supreme/?sh=631fb00457de
[3] Seijts, G., & Milani, K. Y. (2019). Judgment: Body-checking good judgment in Coach's Corner. Ivey Business School. https://www.ivey.uwo.ca/leadership/for-leaders/leadership-blogs/2019/11/judgment-body-checking-good-judgment-in-coach-s-corner/