SIGMA Assessment Systems Inc. (SIGMA), a leading provider of executive consulting and talent assessments, is pleased to have been featured in a new MITSloan Management Review article. Authored by Ivey Business School professors Mary Crossan, William (Bill) Furlong, and Robert D. Austin, "Make Leader Character Your Competitive Edge" examines the competitive advantage organizations achieve by measuring, identifying, and leveraging leadership character. "Character is about a lot more than ethics — and fostering a culture where it is valued equally alongside competence can result in better decisions and better outcomes," said the authors.[i]
A Method for Measuring Leader Character: The LCIA
Valuing leader character at the same level as competence can only be achieved when it is measured as such. To augment a competence-based leadership assessment process with a unique, powerful predictor of leadership performance, SIGMA developed a rigorous, science-based assessment to accurately measure leader character. Based on the Ivey Business School's leading-edge leader character research, the Leadership Character Insight Assessment (LCIA) measures 11 dimensions and 62 sub-elements of leader character. The assessment automatically generates a leader character report when completed, including a summary of scores, additional resources, and guidance for development. The insights provided by the LCIA equip leaders and organizations with a deeper understanding of character and the language to discuss leader character in a meaningful way.
By providing a platform to initiate learning and development around leader character, the LCIA allows leaders to effectively identify and address problems that stall careers, strain working relationships, and contaminate organizational cultures. As authors Crossan, Furlong, and Austin noted, "We contend that the times we live in make elevating character alongside competence not only a strategic imperative but also a social responsibility."
Leadership Character Resources
To read the full version of Crossan et al.'s paper in MITSloan's Management review.
About SIGMA Assessment Systems
SIGMA is passionate about creating strong leaders and strong teams. We've spent the last 50 years perfecting our assessment, coaching, consulting, and leadership training programs, and have worked with over 8,500 companies across North America. Contact us if you would like to speak about how SIGMA can help you maximize your people potential and increase organizational effectiveness. We are always happy to chat!
Speak with a Leadership Coach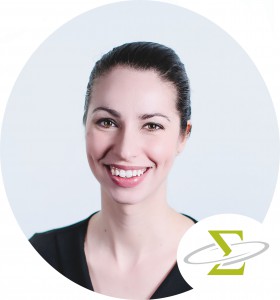 Dr. Ruby Nadler has a Ph.D in Cognition and Perception, as well as specific training in mindfulness and positive psychology. She brings this expertise to SIGMA's executive coaching programs. In 2015 she was awarded a two-year Ontario Centers of Excellence TalentEdge Fellowship, and her research has been featured on CBC, BBC Radio, Happify, and NPR. Call or email Ruby – she would be happy to answer questions about the LCIA, leader character, coaching, etc.
Phone: 1-800-401-4480 ext. 223