SIGMA is pleased to announce the release of our new LSP-R Administrator's Guide. This guide provides a step-by-step process for taking groups and/or individuals through SIGMA's Leadership Skills Profile – Revised (LSP-R). In this post we'll introduce you to the guide, who it's for, how you can use it, and what's included in the FREE download. Learn how to coach your team through leadership assessment and development today!
Who is the LSP-R Administrator's Guide for?
The LSP-R Administrator's Guide is meant for anyone who may be taking the LSP-R themselves, and/or coaching others through the process. Any leader can take the LSP-R, and use the guide to structure their own planning and reflection. Managers may also choose to administer the LSP-R for the purpose of assessing and developing their team. Others who may be interested in using the LSP-R Administrator's Guide include HR professionals, talent development managers, CEOs and other executives looking to implement company-wide development.
Using the guide for leadership assessment & development
The LSP-R Administrator's Guide was designed as a tool for debriefing the LSP-R. This is important because it will make sure you get the most out of your talent assessment. But why use the LSP-R? Leadership assessments are powerful tools for talent development. They are also incredibly versatile. Leadership assessments can be used to:
Recognize talent
Uncover potential
Inform hiring and promotion
Identify strengths
Identify opportunities for growth
Increase self-awareness
Provide a foundation for talent development programs
What is included?
A brief overview of results
Guiding questions for discussing results
Instructions for using Focus Activities
How to create a personalized leadership development plan (i.e., Action Plan)
Next steps for ongoing development
If you're ready to kick-start your talent development process, download your FREE copy of the LSP-R Administrator's Guide below.
LSP-R Leadership Assessment
Never heard of the LSP-R before? Here's a quick introduction: The LSP-R is a personality-based assessment of leadership skills that can be used to guide leadership development efforts. The test scores individuals on 50 leadership competencies including cognitive, personal, interpersonal, and senior leadership skills. Everyone who takes the LSP-R will automatically receive a Focus Report which includes a summary of scores and analysis of results, as well as templates and activities for creating a personalized development plan. Curious? Check out our sample Focus Report.
If you're interested in using the LSP-R for yourself or your team, take a look at the free trial below. You'll get to see how SIGMA's online testing platform works and what the assessment entails. We'll also send you your Focus Report for free!
Looking for More?
If you have questions about the LSP-R, your Focus Report, or leadership assessments in general, please don't hesitate to reach out to us! Over the last 50 years, SIGMA has worked with more than 8,500 private and public organizations across North America. We've got lots of tips and tricks to share, and our consultants are always happy to chat.
For more insight into SIGMA's products and services, check out our assessments, Succession Planning Launch Series, coaching and training, and Lunch and Learns.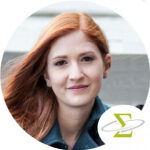 Erica Sutherland, Ph.D.
SENIOR CONSULTANT & EXECUTIVE COACH

Erica completed her Ph.D. in Industrial-Organizational psychology at Western University. She is a Senior Consultant at SIGMA, where she delivers consulting services and Succession Planning solutions to clients. As a member of SIGMA's executive coaching team, Erica works one-on-one with leaders to develop talent. She also brings her expertise in measurement and psychometrics to the R&D team, assisting with the development and validation of SIGMA's many assessments.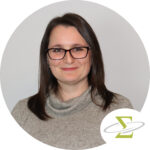 Brittney Anderson, Ph.D.
LEADERSHIP CONSULTANT & EXECUTIVE COACH

Brittney is a member of our coaching and consulting team. She brings her expertise in evidence-based practice to provide companies with leadership solutions that meet their needs. Primarily, Brittney helps her clients prepare for their future with succession planning and comprehensive leadership development programs. As an executive coach, she helps leaders hone their skills using a process-based approach to development.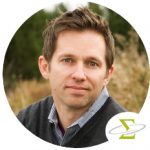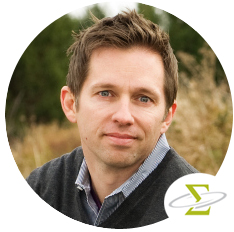 Glen Harrison
VICE PRESIDENT

Glen oversees SIGMA's sales and marketing activities. As a skilled presenter and trainer, he has designed and delivered engaging and entertaining workshops and webinars to help leaders and HR professionals enhance their understanding of how our products and services can be used to realize potential within their organizations.
.