SIGMA's Online Testing Process
You've asked, we've answered.
SigmaTesting.com is one of SIGMA's online testing platforms offering a collection of assessments for your clients. Begin using our online services in 5 simple steps.
Register. Go to www.SigmaTesting.com to apply for an online testing account.
Get approved. Receive an email with confirmation that you are approved. The email will contain log in information to access your online assessment system.
Access your account. Use the information from your confirmation email to log into your account.
Purchase. Click on Purchase Tests. Enter the number of tests you require and provide payment information to process the order.
Deliver. Send an email to your client to take a test.
Begin here by registering online.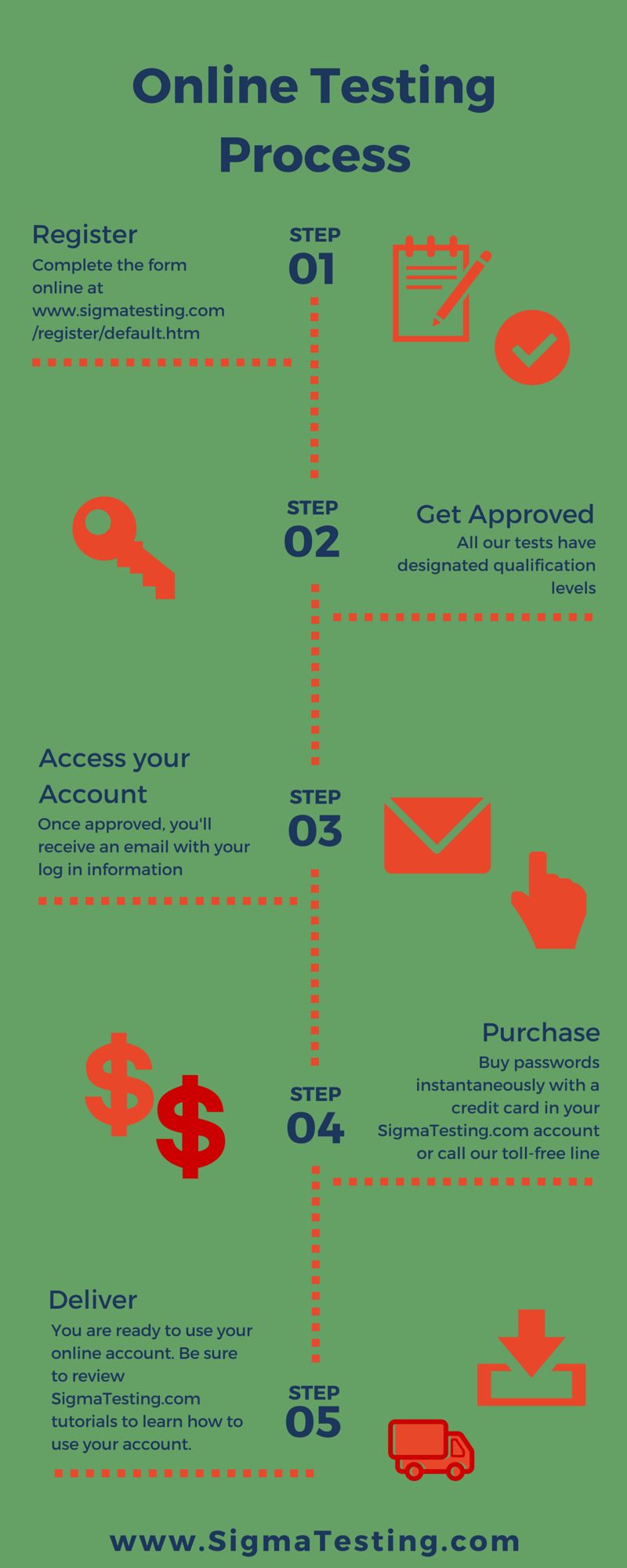 ---