Character matters. In fact, when it comes to leadership, character may matter most of all. Leaders who have strong character build trust, and without trust, people will not follow.[1] Studies have found that leader character is considered to be a positive contributor to performance.[2]

Although it is clear that character is essential to good leadership, approximately 1 in 10 people believe that certain dimensions of moral character — particularly "softer" ones like humility, humanity, and temperance — can be detrimental to strong leadership.[iii] Why? Perhaps big-business leaders think that discipline and strategy matter more, at least when it comes to bringing in revenue. However, this is not the case. Character generates results too. Specifically, character leads to financial, operational, and brand-building benefits.
Financial Benefits of Leader Character
Countless studies have identified the financial benefits afforded to organizations led by people with strong character. For example, a landmark study of more than 100 CEOs and 8,000 of their employees found that "leaders of strong character achieved up to five times the ROA for their organizations as did leaders of weak character."[iv] These leaders also frequently exhibited behaviors that reveal a strong moral compass — standing up for what's right, expressing concern for others, forgiving mistakes, and showing empathy[v] — but these behaviors did more than just contribute to a positive corporate culture, they actually benefited the balance sheet.
Not surprisingly, companies who have investigated the financial benefits of character are increasingly looking for this strength among their leaders. Johnson & Johnson (J&J), for example, considers character a leadership essential. The company's former Chairman, Ralph Larsen, believed that employees with character gave his firm a significant competitive advantage. [vi] As a result, J&J now actively recruits and promotes individuals who exhibit exceptional character.[vii]
Operational Benefits of Leader Character
In addition to direct financial benefits, character-based leadership also provides a host of operational and indirect financial benefits. Countless studies have demonstrated the correlation between integrity and performance,[viii] and real-life examples show that productivity does not suffer at the expense of respect, kindness, and generosity. Juliana Chugg, the former managing director of General Mills Australasia, demonstrated the operational benefits of leading with character when she decided to end the workweek for her employees at 1 p.m. every Friday. This decision was made against the board's advice, and contrary to what most would expect, it resulted in no job losses or salary reductions, no drop in productivity, and no increase in working hours on other days during the week. On the contrary, Chugg's generosity motivated her employees to complete five days of work in four-and-a-half, improving their productivity as well as their loyalty to their employer and their leader. Chugg has since received the Victorian Businesswoman of the Year award for her visionary and caring approach to business. She is now the President of General Mills in Minneapolis, Minnesota,[ix] and remains an exemplary case of how leading with character not only has financial, but operational benefits for individuals and teams.
Brand Benefits of Leader Character
Finally, one of the most interesting benefits of character is that it inspires customer loyalty and builds brand equity. One of the 11 dimensions of leader character is transcendence. This may seem like an odd dimension, but it can be a driving force for strong leaders. Individuals who are transcendent demonstrate a strong sense of purpose. This is important, because leaders who have a purpose also build organizations that have a purpose, and this is becoming an increasingly marketable element of products and services. In 2020, a study of 8,000 global consumers and 75 brands was conducted across eight markets (United States, Canada, United Kingdom, France, China, India, Singapore, Malaysia). The study, titled "Strength of Purpose," found that consumers were four times more likely to purchase from purpose-driven brands.[x]
It's important to remember that every company has a purpose. Organizations are created with the goal of meeting a need in society. Therefore, what differentiates brands "with purpose" from brands "without purpose" is that leaders recognize the value of that purpose over the basic drive to make money and satisfy shareholders. Leaders with character — with a strong personal sense of purpose, integrity, justice, and humanity — will lead companies that also have purpose. Therefore, character also has brand benefits, which, not surprisingly, is directly correlated with consumer loyalty and significant increases in sales.
The Importance of Leader Character Development
Given that leaders with character provide financial, operational, and brand benefits to organizations, one could easily argue that character development is just as important as traditional business objectives, such as strategic planning or brand management. Character lays a foundation for leadership, which, in turn, lays a foundation for the mission, vision, and values of an organization. An organization's culture is built upon these foundations, and an organization's culture informs strategy, performance, and public perception. Character, therefore, is crucial to the success of any business, and upper management would do well to invest in developing their own leader character and the character of their team.
Looking for More?
If you are interested in putting character development into practice, check out SIGMA's Leadership Character Insight Assessment (LCIA). This leadership assessment was specifically designed to measure the key dimensions of leader character, their corresponding elements, and how they influence leadership effectiveness. Get personalized results for yourself and your team. If you have more questions or would like to speak with an expert about implementing leadership character in your organization, contact us today. We're always happy to chat!
Find Your Character Strength
*LCIA Free Trial*
Curious about your own leader character? Want to discover your strengths and development opportunities? With our limited-time LCIA Free Trial, you get a sneak peek at what it's like to take the assessment, and you'll receive a personalized report with your leader character results. If you have questions about your scores or would like to learn more about leader character, contact SIGMA leadership consultant Ruby Nadler. Ruby has extensive experience in mindfulness and positive psychology and uses her knowledge to support leaders to hone critical competencies, including judgment and decision-making skills, interpersonal skills and emotional intelligence, and stress reduction. She would be happy to discuss your results and tell you a bit more about the LCIA.
Talk to Ruby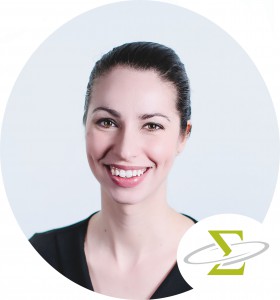 Ruby Nadler, Ph.D., Leadership Consultant
Ruby has a Ph.D in Cognition and Perception, as well as specific training in mindfulness and positive psychology. She brings this expertise to SIGMA's executive coaching programs. In 2015 she was awarded a two-year Ontario Centers of Excellence TalentEdge Fellowship, and her research has been featured on CBC, BBC Radio, Happify, and NPR. Call or email Ruby – she would be happy to answer questions about the LCIA, leader character, coaching, etc.
Phone: 1-800-401-4480 ext. 223
[1] van Camp, Brenda. (January 3, 2017). The Importance of Character in Leadership. LinkedIn. Retrieved from https://www.linkedin.com/pulse/importance-character-leadership-brenda-van-camp/.
[2] Seijts, G., Gandz, J., Crossan, M., & Reno, M. (2015). Character matters: Character dimensions'
impact on leader performance and outcomes. Organizational Dynamics 44, 65-74.
[iii] Seijts, G., Gandz, J., Crossan, M., & Reno, M. (2015). Character matters: Character dimensions'
impact on leader performance and outcomes. Organizational Dynamics 44, 65-74.
[iv] Kiel, F. (April 7, 2015). Return on Character: The Real Reason Leaders and Their Companies Win. HBR. Retrieved from https://store.hbr.org/product/return-on-character-the-real-reason-leaders-and-their-companies-win/16899?sku=16899-HBK-ENG.
[v] Harvard Business Review. (April 2015). Measuring the Return on Character. HBR. Retrieved from https://hbr.org/2015/04/measuring-the-return-on-character.
[vi] Cooper, B.K., Sarros, J.C., & Santora, J.C. (May/June 2007). The Character of Leadership. Ivey Business Journal. Retrieved from https://iveybusinessjournal.com/publication/the-character-of-leadership/.
[vii] Cooper, B.K., Sarros, J.C., & Santora, J.C. (May/June 2007). The Character of Leadership. Ivey Business Journal. Retrieved from https://iveybusinessjournal.com/publication/the-character-of-leadership/.
[viii] Murphy, K.R., & Lee, S.L. (1994). Does Conscientiousness Explain the Relationship Between Integrity and Job Performance? International Journal of Selection and Assessment. https://doi.org/10.1111/j.1468-2389.1994.tb00144.x.
[ix] Cooper, B.K., Sarros, J.C., & Santora, J.C. (May/June 2007). The Character of Leadership. Ivey Business Journal. Retrieved from https://iveybusinessjournal.com/publication/the-character-of-leadership/.
[x] Aziz, A. (June 17, 2020).
Jun 17, 2020,09:47am EDT|27,348 views
Global Study Reveals Consumers Are Four To Six Times More Likely To Purchase, Protect And Champion Purpose-Driven Companies. Forbes. Retrieved from https://www.forbes.com/sites/afdhelaziz/2020/06/17/global-study-reveals-consumers-are-four-to-six-times-more-likely-to-purchase-protect-and-champion-purpose-driven-companies/?sh=588ea182435f