What is the Best Leadership Assessment
"The true test of leadership is how well you function in a crisis"

– Brian Tracy
Leadership can be tested in many ways: successes, failures, trials, reviews. But leadership can also be tested with assessments. More specifically, assessments can be used to test leadership potential. Leadership assessments are taking up a growing space in the world of business, and the number of assessments available is only growing. Research suggests that leadership training is $366 billion global industry,[i] and much of that training begins with, or is based on, assessments. This means that it matters which assessment you choose. They're not all the same. Some leadership assessments are more valid and/or reliable than others, and it is important that you choose the best leadership assessment so that your leadership development will have the best results.
What are the most popular leadership assessments?
Before we get into which leadership assessment is "best," let's take a look at some of the most popular ones. You may have heard of a few of these before, and perhaps you have taken some yourself. Keep in mind that there is a difference between taking an assessment for fun, and using it as a tool for identifying, selecting, and developing talent. "Assessments" can range anywhere from BuzzFeed quizzes, to scientifically developed tools, and while some can be entertaining (and perhaps even informative), very few are based on the academic rigor required to justify important decisions that will impact the career of others. With that in mind, here are four of the most popular leadership (and/or talent) assessments on the market today.
Leadership Skills Profile – Revised
DISC
Myers-Briggs Type Indicator (MBTI)
Enneagram
CliftonStrengths
What is the best leadership style assessment?
Now that we know what leadership assessments are currently out there, let's talk about which one is the "best." When choosing a leadership assessment, it's important to look for one that is valid and reliable. The five assessments listed above are all industry-standard, which means they have at least some degree of validity and reliability. Upon request, they should also have more specific data available to you. So, instead of telling you which one is the "best" we're going to give you a toolbox for making the decision yourself. Below you'll find a checklist of five things to look for when choosing a strong assessment, but before we get there, we want to share a few cautions about the assessments listed above, to make sure you can evaluate them in the appropriate context.
A Caution About Type vs. Trait-Based Assessments
DISC, MBTI, and the Enneagram are all type-based assessments. Type-based assessments are ones in which the test taker is grouped into a certain category or type. For example, in the DISC assessment test-takers are grouped by behavioural styles (types) as "Dominant" (D), "influential" (i), "Steady" (S), or "Contentious" (C). Each person is given one primary style, although they may overlap with other styles too. Similarly, the MBTI groups test takers into one of 16 personality types, and the Enneagram groups people into one of 9 types. While there may be some validity to these types, at the end of the day, type-based (or typological) assessments are usually less valid than trait-based assessments, because unique individuals can rarely be put in a prescriptive box. Typological assessments are also often less reliable because skills, abilities, and preferences exist on a spectrum, and people may change over time and in different contexts.
Although new research in the area of typologies is emerging, these categorical approaches are often less validated than traditional trait-based models. Continuous, or trait-based, models of personality acknowledge that individuals possess all traits to varying degrees (e.g., Five Factor Model or Big Five). When designed well, these tests accurately and reliably assess personality over time and can be used to predict behavior, support employee development, and inform administrative decisions. To learn more about type vs. continuous assessments, check out SIGMA's e-guide.
A Caution About the Strengths-Based Approach
The second caution we'd like to offer is about taking a strengths-based approach to leadership development. Strengths-based approaches are becoming more and more prevalent, both in educational and corporate contexts. The appeal of the strengths-based approach is that it allows individuals to see themselves at their best, identifying their strengths and encouraging them to capitalize upon those strengths rather than drawing attention to weaknesses. The downside of taking a strengths-based approach to leadership assessment and development is that while it may be positive, it's not holistic. Leadership development should absolutely help individuals play to their strengths, but it should also help them identify opportunities for development. These shouldn't be framed as "weaknesses" but they shouldn't be ignored or omitted either. Rather than taking a strengths- OR a weakness-based approach, SIGMA recommends taking a balanced approach to leadership development. Identify strengths and encourage individuals to play to them, but also look for optimal development opportunities, places where individuals already show some skill and have a good foundation for growth. Keep these things in mind as you look for a leadership assessment. Aim for one that will give you a balanced measure of a comprehensive list of leadership traits.
5 Marks of a Strong Leadership Assessment
If you're ready to do some research on a particular leadership assessment, start by asking vendors for the supporting psychometric materials. These documents usually describe how the test was developed, what it is intended to measure, and any research or data that supports the test's validation process. You can use these technical documents to evaluate and compare personality assessments. Here are five things to look for when choosing a strong assessment:[ii]
The assessment should use an evidence-based model of personality (i.e., not one that someone in or outside the company simply came up with themselves)
The assessment should measure traits that are relevant to the job; this is why it is beneficial to find an assessment that corresponds directly to your leadership competency framework
The assessment should have been created by test experts who have experience with psychometrics
The assessment should have been validated on a sample that is similar to your candidate pool
There should be evidence that the assessment has strong predictive validity and reliability
Introducing the LSP-R
If you're looking for a strong assessment to help you test your leadership skills, check out SIGMA's Leadership Skills Profile – Revised (LSP-R). The LSP-R is a personality-based assessment of leadership skills that can be used to guide leadership development efforts. The test scores individuals on 50 leadership competencies including cognitive, personal, interpersonal, and senior leadership skills. Everyone who takes the LSP-R will automatically receive a Focus Report which includes a summary of scores and analysis of results, as well as templates and activities for creating a personalized development plan.
Looking for More?
If you have questions about the LSP-R, your Focus Report or leadership assessments in general, please don't hesitate to reach out to us! Over the last 50 years we've worked with more than 8,500 private and public organizations across North America. We've got lots of tips and tricks to share, and our consultants are always happy to chat.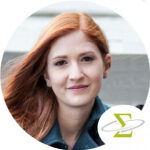 Erica Sutherland, Ph.D.
SENIOR CONSULTANT & EXECUTIVE COACH

Erica completed her Ph.D. in Industrial-Organizational psychology at Western University. She is a Senior Consultant at SIGMA, where she delivers consulting services and Succession Planning solutions to clients. As a member of SIGMA's executive coaching team, Erica works one-on-one with leaders to develop talent. She also brings her expertise in measurement and psychometrics to the R&D team, assisting with the development and validation of SIGMA's many assessments.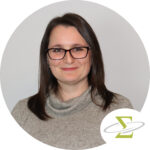 Brittney Anderson, Ph.D.
LEADERSHIP CONSULTANT & EXECUTIVE COACH

Brittney is a member of our coaching and consulting team. She brings her expertise in evidence-based practice to provide companies with leadership solutions that meet their needs. Primarily, Brittney helps her clients prepare for their future with succession planning and comprehensive leadership development programs. As an executive coach, she helps leaders hone their skills using a process-based approach to development.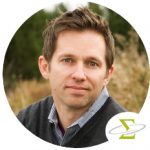 Glen Harrison
VICE PRESIDENT

Glen oversees SIGMA's sales and marketing activities. As a skilled presenter and trainer, he has designed and delivered engaging and entertaining workshops and webinars to help leaders and HR professionals enhance their understanding of how our products and services can be used to realize potential within their organizations.
.
[i] Westfall, C. (June 20, 2019). Leadership Development Is A $366 Billion Industry: Here's Why Most Programs Don't Work. Forbes. Retrieved from https://www.forbes.com/sites/chriswestfall/2019/06/20/leadership-development-why-most-programs-dont-work/?sh=31ccc91c61de.
[ii] Di Fabio, A., & Saklofske, D. H. (2019). Positive relational management for sustainable development: Beyond personality traits—The contribution of emotional intelligence. Sustainability, 11(2), 330. https://doi.org/10.3390/su11020330.