The LSP-R™ is a personality-based leadership assessment designed to identify and develop top leadership talent. Since the original version was first published in 2003, thousands of leaders have completed the LSP. The LSP-R leverages this data in combination with client feedback to provide an optimized test-taker experience and a more powerful report. 
Download the psychometric summary to learn more about how the LSP-R was developed, and why it is a valid and reliable tool you can trust.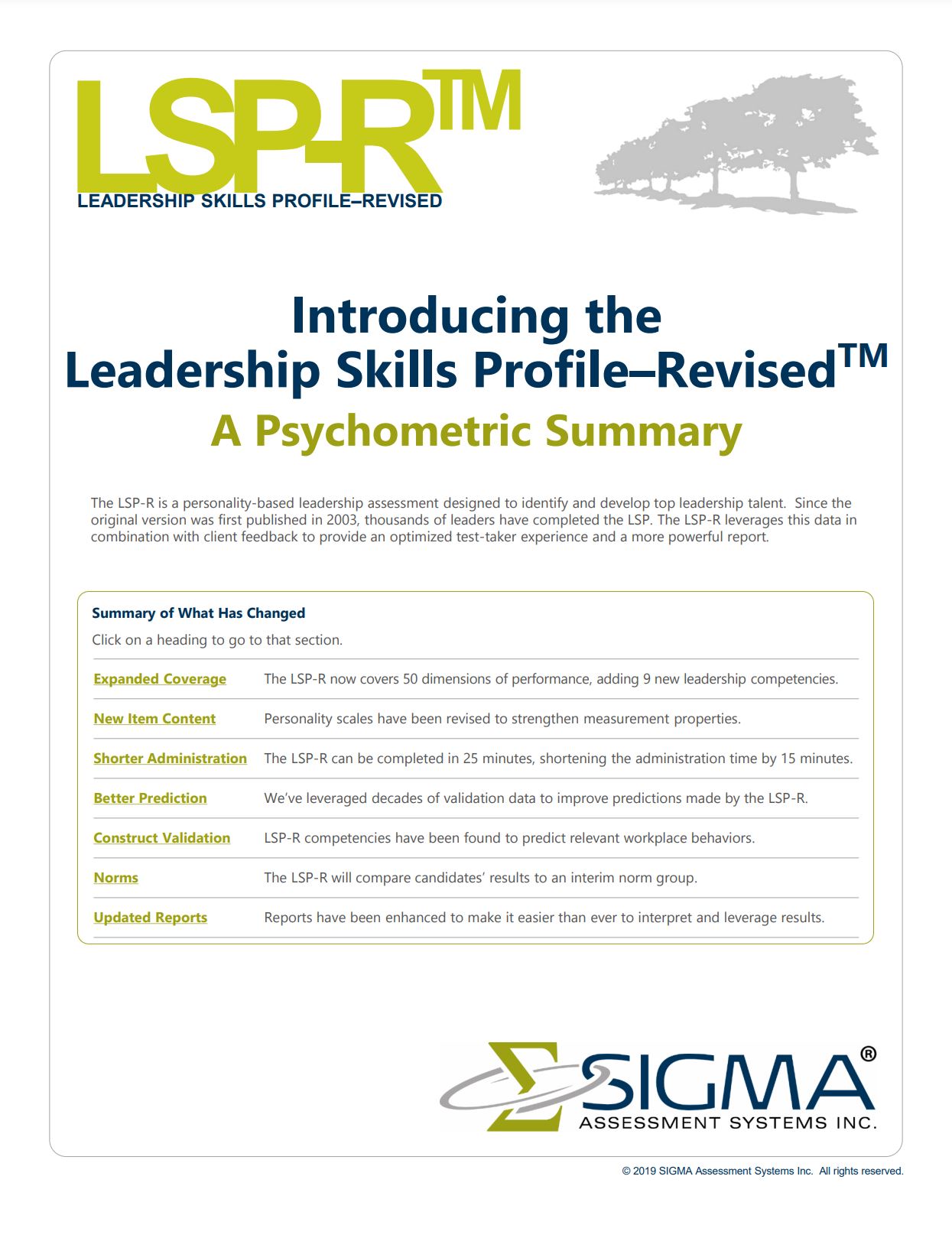 Summary of What Has Changed
Expanded Coverage – The LSP-R now covers 50 dimensions of performance, adding 9 new leadership competencies.
New Item Content – Personality scales have been revised to strengthen measurement properties.
Shorter Administration – The LSP-R can be completed in 25 minutes, shortening the administration time by 15 minutes
Better Prediction – We've leveraged decades of validation data to improve predictions made by the LSP-R.
Construct Validation – LSP-R competencies have been found to predict relevant workplace behaviors
Norms – The LSP-R will compare candidates' results to an interim norm group.
Updated Reports – Reports have been enhanced to make it easier than ever to interpret and leverage results.
The LSP-R represents a comprehensive refinement of the original LSP, offering a shorter administration time, broader coverage of key leadership competencies, optimized prediction of those competencies, and enhanced reports to support self-directed or coaching-augmented leadership development.
Develop Leader Competencies with the LSP-R™