Virtues and Vices: How to Balance Your Leader Character
Aristotle first defined character as a set of virtuous habits. Since then, researchers at the Ivey Business School and SIGMA Assessment Systems Inc. have developed a standardized way for organizations to address the topic of leader character. This includes a dimensional framework for leader character, as well as a valid and reliable tool for assessing leader character: the Leadership Character Insight Assessment (LCIA). The LCIA's framework for leader character includes 11 character dimensions: integrity, humility, courage, humanity, drive, accountability, temperance, justice, collaboration, transcendence, and judgment. Judgment sits at the heart of the framework because of its central role in moderating and mediating the way the other dimensions determine individuals' behaviors in different situations, much like an air traffic controller.
To learn more about the leader character framework — and why judgment is essential to the expression of all other dimensions — read our blog, Why Judgment is Central to Leader Character.
While each of these 11 dimensions could be considered a virtue, they can also quickly become vices when operating in deficiency or excess. For example, too much accountability may prevent a leader from delegating effectively, while too little accountability may result in them neglecting or deflecting ownership. Similarly, too much integrity may cause a leader to be dogmatic or belligerent, while too little integrity may cause them to be inconsistent, unprincipled, or manipulative.
Clearly, balance is important. The good news is that all leader character dimensions exist to balance one another. Courage, for example, can be balanced by justice and temperance. This will ensure that courageous behaviour doesn't become reckless, and that the elements of bravery, determination, tenaciousness, resilience, and confidence associated with courage are used in a measured manner for a good cause.
Corporate Culture Informs Leadership Character
When speaking about the two sides of character dimensions, it is important to note that whether a dimension is exhibited as a virtue or a vice is strongly informed by corporate culture. Leaders who exhibit "vice behaviors" — character traits that are undesirable — are often dismissed as having their own "personal style." In reality, these behaviours are often a direct result of the organization endorsing and rewarding those behaviors.
In "Make Leader Character Your Competitive Edge," Ivey Business School professors Mary Crossan, William Furlong, and Robert Austin argue that vice behaviors are not always a result of poor character. Rather, vice behaviors are the result of organizations that have failed to strategically embed leader character alongside competence in organizational practice. Said the authors, "Leaders are responsible for bringing an organization-wide approach to elevating character and integrating it with competence. That includes taking a hard look at an organization's cultural norms that might encourage some character dimensions at the expense of others … It's a sobering moment when (leaders) realize that the culture of the organization is a reflection of their (own) character."[1]
If people are under the impression that individuals cannot develop leader character, they may be just as likely to believe that leader character cannot be developed at the organizational level. This, of course, is not true! Leader character assessments can be used for team-building workshops, talent development, or to set strong mission, vision, and values statements that inform corporate culture and strategy. To learn more, check out SIGMA's Leadership Character Insight Assessment (LCIA) and scroll to the bottom to see our tools and resources.
To learn more about the importance of balance, read SIGMA's blog, The Goldilocks Advantage: Why Balance is Important for Leader Character.
For a more detailed break down of how leader character virtues can become vices, and how do balance leader character dimensions download our PDF guide: How to Balance Leader Character Dimensions.
Talk to Ruby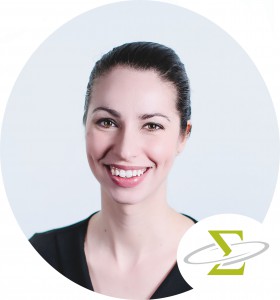 Ruby Nadler, Ph.D., Leadership Consultant
Ruby has a Ph.D in Cognition and Perception, as well as specific training in mindfulness and positive psychology. She brings this expertise to SIGMA's executive coaching programs. In 2015 she was awarded a two-year Ontario Centers of Excellence TalentEdge Fellowship, and her research has been featured on CBC, BBC Radio, Happify, and NPR. Call or email Ruby – she would be happy to answer questions about the LCIA, leader character, coaching, etc.
Phone: 1-800-401-4480 ext. 223
[1] Crossan, M., Furlong, W., & Austin, R.D. (October 19, 2022). Make Leader Character Your Competitive Edge. MITSloan Management Review. Retrieved from https://sloanreview.mit.edu/article/Make-Leader-Character-Your-Competitive-Edge/