Employee Selection Tests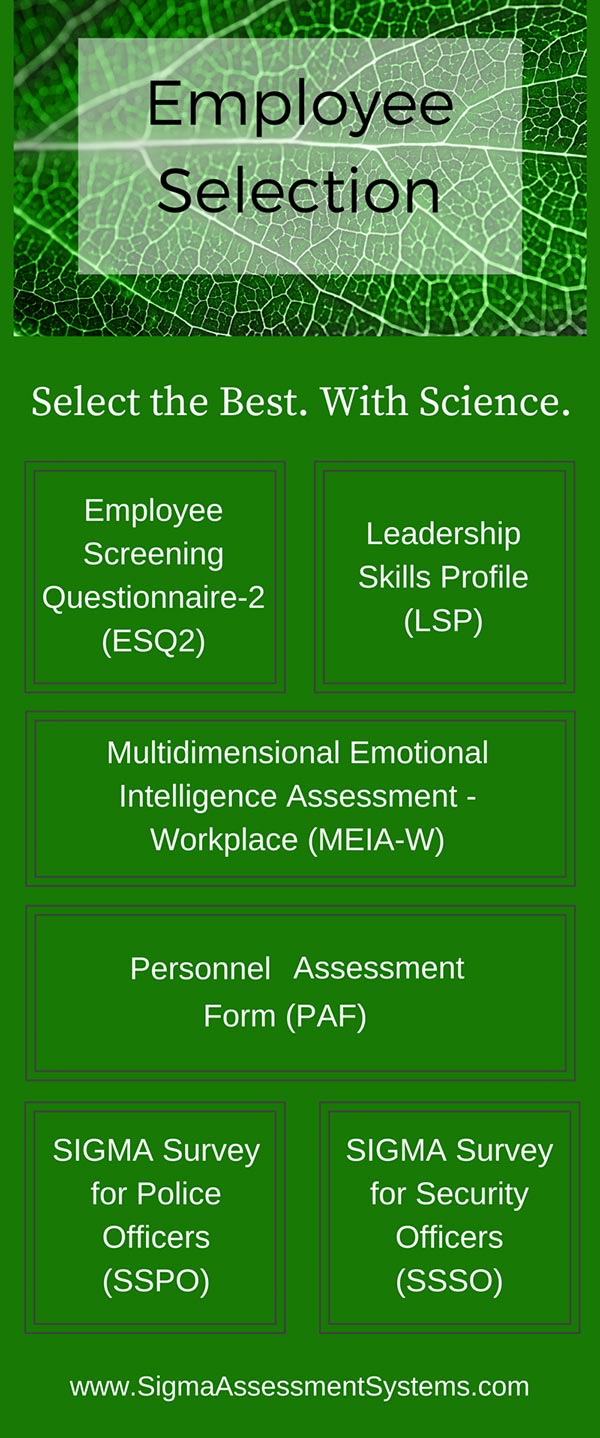 SIGMA offers a number of selection tests. Trust SIGMA to help you find the right candidate the first time. Simple screening tools for results that you can rely on.
Our available screening and selection tests are:
Employee Screening Questionnaire-2 (ESQ2)
Leadership Skills Profile (LSP)
Multidimensional Emotional Intelligence Assessment – Workplace (MEIA-W)
Personnel Assessment Form (PAF)
SIGMA Survey for Police Officers (SSPO)
SIGMA Survey for Security Officers (SSSO)
Not sure where to start? Contact Glen Harrison.