How to Answer Leadership Assessment Questions
How to Answer Leadership Assessment Questions
"Sometimes the questions are complicated and the answers are simple"

– Dr. Seuss
Leadership skills are becoming an increasingly common topic of conversation during job interviews. Interestingly, questions about leadership skills and abilities are not restricted to interviews for positions in upper management – quite the contrary. Studies show that questions related to leadership skills are among the most common interview questions in 2022.[i] In addition to interview questions during the hiring process, companies are also using leadership assessments for selection and development among existing employees. Leadership training has become a $366 billion global industry,[ii] so employees need to be ready to participate. Part of what that looks like is knowing how to answer questions about your own leadership skills and abilities. In this blog, we'll introduce you to some of the most common leadership questions, and give you a few tips and tricks on how to answer them well.
Common Assessment Leadership Questions
Perhaps the most common question about leadership is "Tell me about a time you demonstrated leadership skills."[iii] This question is among the top 50 interview questions of 2022, and it is a behavioural question that gets right to the heart of the matter. A question like this can be difficult to answer because it addresses multiple questions in one. To answer this question, you will first need to decide and be able to describe which skills you believe are important for leadership. Then, you will need to think of an example in which you exhibited those skills. Recognizing two- or multi-part questions for what they are can help you organize your answer, and communicate it in a way that is comprehensive, yet concise.
Other common leadership questions include:[iv]
Which leadership skills do you value most?
What's your leadership style?
As a leader, how do you keep projects on schedule?
As a leader, how do you deal with workplace conflicts?
How do you make tough decisions as a leader?
Have you ever faced a leadership challenge? How did you overcome it?
What makes you an effective team leader?
What parameters do you use to evaluate your team's performance?
While we won't give you a script for answering each of these questions, we can give you a few tips and tricks for how to answer them well.
How to Answer Leadership Assessment Questions
For the most part, everyone's answers to leadership questions will be different. And that's a good thing! Leadership assessment questions are intended to probe for unique strengths and experiences, so your answer should not be the same as anyone elses. That also means that we can't give you the "right" answer. But we can give you a few pointers. Before you head into an interview, assessment, or other conversation (i.e., performance review) that may include questions about leadership, take some time to sit down and organize your answers to the following questions:
What is your personal definition of leadership? What does leadership mean/look like to you?
Which qualities/skills do you believe to be important for leaders? Why?
From those leadership skills, where do your strengths lie? What have you done to work on skills in which you are less strong or naturally inclined?
In addition to answering these questions, think of situations in which you demonstrated each of the leadership skills you listed. Write these examples down so that you can refer back to them later. Also write down examples of times in which you overcame a challenge related to leadership, helped navigate a conflict, and successfully lead a team. In each of these scenarios make sure you are able to describe the situation, what happened, and the role that you played. In situations that were unsuccessful, share what you learned and give an example of how you applied that lesson going forward.
Tip: When answering behavioural questions make sure to focus on your own contribution. This may feel awkward at first – especially if you are uncomfortable talking about yourself. If this is the case, remind yourself that interviews and assessments are supposed to be about you. While it's perfectly fine to acknowledge the efforts of others, it's important that you are able to clearly describe what you brought to the table. This isn't bragging; you're simply giving others the answers they need to decide whether/where you fit best in their team.
How to Ask Good Leadership Questions
We've spent a lot of time talking about how to answer leadership questions – but what about how to ask them? Whether you're looking for questions to support you in the hiring, selection, or development process, we recommend that you take a look at a strong leadership assessment. From that assessment you'll be able to see what kinds of questions have been scientifically developed and validated as predictors of effective leadership behaviour. For example, check out SIGMA's Leadership Skills Profile – Revised (LSP-R). The LSP-R is a personality-based assessment of leadership skills that can be used to guide leadership development efforts. The test scores individuals on 50 leadership competencies including cognitive, personal, interpersonal, and senior leadership skills. Everyone who takes the LSP-R will automatically receive a Focus Report which includes a summary of scores and analysis of results, as well as templates and activities for creating a personalized development plan.
Looking for More?
If you have questions about the LSP-R, your Focus Report, or leadership assessments in general, please don't hesitate to reach out to us! Over the last 50 years we've worked with more than 8,500 private and public organizations across North America. We've got lots of tips and tricks to share, and our consultants are always happy to chat.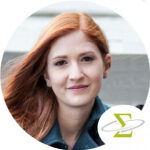 Erica Sutherland, Ph.D.
SENIOR CONSULTANT & EXECUTIVE COACH

Erica completed her Ph.D. in Industrial-Organizational psychology at Western University. She is a Senior Consultant at SIGMA, where she delivers consulting services and Succession Planning solutions to clients. As a member of SIGMA's executive coaching team, Erica works one-on-one with leaders to develop talent. She also brings her expertise in measurement and psychometrics to the R&D team, assisting with the development and validation of SIGMA's many assessments.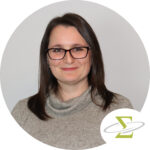 Brittney Anderson, Ph.D.
LEADERSHIP CONSULTANT & EXECUTIVE COACH

Brittney is a member of our coaching and consulting team. She brings her expertise in evidence-based practice to provide companies with leadership solutions that meet their needs. Primarily, Brittney helps her clients prepare for their future with succession planning and comprehensive leadership development programs. As an executive coach, she helps leaders hone their skills using a process-based approach to development.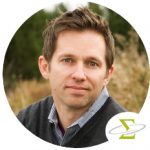 Glen Harrison
VICE PRESIDENT

Glen oversees SIGMA's sales and marketing activities. As a skilled presenter and trainer, he has designed and delivered engaging and entertaining workshops and webinars to help leaders and HR professionals enhance their understanding of how our products and services can be used to realize potential within their organizations.
.
[i] The Muse Editors. (2022). Your 2022 Guide to the Most Common Interview Questions and Answers. The Muse. Retrieved from https://www.themuse.com/advice/interview-questions-and-answers#87eec533-17dc-490d-815a-64ef06b6beff.
[ii] Westfall, C. (June 20, 2019). Leadership Development Is A $366 Billion Industry: Here's Why Most Programs Don't Work. Forbes. https://www.forbes.com/sites/chriswestfall/2019/06/20/leadership-development-why-most-programs-dont-work/?sh=50e00cf761de.
[iii] The Muse Editors. (2022). Your 2022 Guide to the Most Common Interview Questions and Answers. The Muse. Retrieved from https://www.themuse.com/advice/interview-questions-and-answers#87eec533-17dc-490d-815a-64ef06b6beff.
[iv] Indeed Editorial Team. (June 11, 2021). The Top 9 Leadership Interview Questions and How to Answer Them. Indeed. Retrieved from https://ca.indeed.com/career-advice/interviewing/leadership-interview-questions.