Leadership development is on the rise. In fact, recent data suggests that over $350 billion dollars are being invested in leadership development annually around the world. These investments make sense, given that studies are affirming the benefits of leadership development, including a 25% increase in learning capacity, and a 20% increase in performance.[1] Most organizations are aware of these benefits, and as a result, we are seeing a growing demand for on-the-job leadership development programs. These usually begin with (or include) a leadership assessment. But how do leadership assessments work? How do you identify and assess leadership skills? And what exactly are leadership assessment tools? Let's take a look and find out.
How to Identify Leadership Skills
Organizations looking to identify their employees' leadership skills have at least three options available to them:
Observation
Recommendation
Measurement
First, leaders can observe their direct reports, taking note of their strengths, interests, and environments in which they flourish. Leaders can also ask for the recommendations of others. For example, leaders can ask their team to write down 3-5 leadership skills they have observed in each of their co-workers. This is a quick, easy, and inclusive way to collect data from multiple sources about your own leadership skills, or those of your employees. Finally, leaders can use assessments to objectively measure their employees leadership skills. Assessments include self-assessment and 360 degree assessments, and can take the form of paper-and-pencil testing, or online assessment. Regardless of what kind of assessment is used, it is important to find one that is scientifically valid and reliable.
How to Test Leadership Skills
If you are going to use an assessment to measure leadership skills, there are a few steps you can follow to make sure you are getting the most out of your leadership assessment:
Choose an assessment – Find an assessment that is psychometrically sound
Introduce the assessment – discuss the assessment you have chosen with your organization or team (meeting and/or email)
Invite participants to take the assessment – if the assessment is being administered online, this will likely look like sending all participants a link to take the assessment
*see sample email invite here
Debrief – hold a meeting to debrief the assessment process and results with your organization or team
What Are Leadership Assessment Tools?
Leadership assessment tools are instruments (i.e., quizzes, questionnaires, assessments) that can be used to collect objective data on an individual's leadership skills. There are two different types of leadership assessment tools:
Leadership self-assessments are tools that collect information only from the individual themselves. On the other hand, 360 degree assessment tools consult a variety of sources (i.e., co-workers, supervisors, direct reports, and customers where applicable).
In addition to there being different kinds of leadership assessments, there are also different components to assessment tools themselves. Assessments usually consist of "scales," a series of questions (a.k.a., "items") that test a particular thing. For example, a leadership assessment may be composed of multiple sub-scales measuring things like interpersonal relations, self-management, or strategic thinking. Items may include multiple choice questions or scales (e.g., with answers ranging from "strongly disagree" to "strongly agree").
Finally, assessment tools can also be marked by their administration. Some assessments take the form of paper-and-pencil testing, while others can be administered online. Online assessments are usually taken through a portal, and they usually have the benefit of providing immediate results and automatically generated reports and analyses.
Introducing the LSP-R
If you're looking for an assessment to help you test your leadership skills, check out SIGMA's Leadership Skills Profile – Revised (LSP-R). The LSP-R is a personality-based assessment of leadership skills that can be used to guide leadership development efforts. The test scores individuals on 50 leadership competencies including cognitive, personal, interpersonal, and senior leadership skills. Everyone who takes the LSP-R will automatically receive a Focus Report which includes a summary of scores and analysis of results, as well as templates and activities for creating a personalized development plan.
Looking for More?
If you have questions about the LSP-R, your Focus Report, or leadership assessments in general, please don't hesitate to reach out to us! Over the last 50 years we've worked with more than 8,500 private and public organizations across North America. We've got lots of tips and tricks to share, and our consultants are always happy to chat.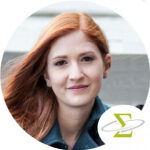 Erica Sutherland, Ph.D.
SENIOR CONSULTANT & EXECUTIVE COACH

Erica completed her Ph.D. in Industrial-Organizational psychology at Western University. She is a Senior Consultant at SIGMA, where she delivers consulting services and Succession Planning solutions to clients. As a member of SIGMA's executive coaching team, Erica works one-on-one with leaders to develop talent. She also brings her expertise in measurement and psychometrics to the R&D team, assisting with the development and validation of SIGMA's many assessments.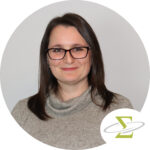 Brittney Anderson, Ph.D.
LEADERSHIP CONSULTANT & EXECUTIVE COACH

Brittney is a member of our coaching and consulting team. She brings her expertise in evidence-based practice to provide companies with leadership solutions that meet their needs. Primarily, Brittney helps her clients prepare for their future with succession planning and comprehensive leadership development programs. As an executive coach, she helps leaders hone their skills using a process-based approach to development.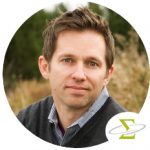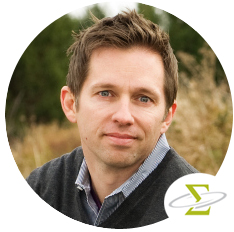 Glen Harrison
VICE PRESIDENT

Glen oversees SIGMA's sales and marketing activities. As a skilled presenter and trainer, he has designed and delivered engaging and entertaining workshops and webinars to help leaders and HR professionals enhance their understanding of how our products and services can be used to realize potential within their organizations.
.
[1] Apollo Technical. (December 19th, 2021). 25 Surprising Leadership Statistics to Take Note of (2022). Apollo Technical. Retrieved from https://www.apollotechnical.com/leadership-statistics/.