Succession Planning in Hospitals
The American Hospital Association (AHA) recently released their 2019 National Health Care Governance Survey Report. Although the report suggests that some succession planning in hospitals is occurring for the role of CEO, there is certainly a sense that there is more work to be done.
Nearly half of those surveyed indicated that their board did not have a formal succession plan in place for their CEO. Of those engaging in succession planning, only 19% indicated revisiting their plan within the past year. As outlined in SIGMA's Six-Step Succession Planning Process, it is best to review your succession plan at least every six months. Checking in this often helps to ensure you're on track and consistently documenting key milestones throughout the process. These semi-annual reviews also serve to hold your team accountable to making succession a priority.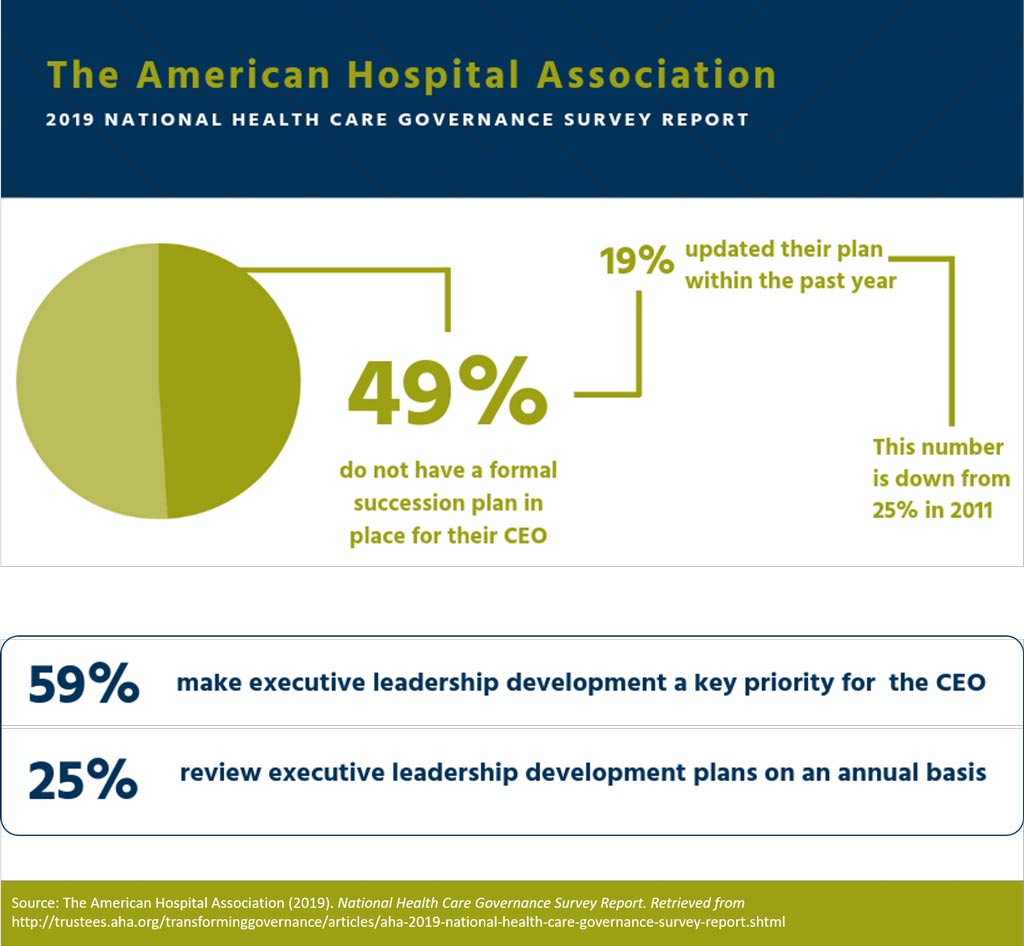 How Hospitals Develop Their Healthcare Leadership Team
When asked how their board oversees the development of the hospital's executive leadership, 59% of respondents indicated that they make leadership development a key priority for the CEO. This is promising news, since we know that a lack of CEO support is the most common reason that succession planning fails. However, only 25% of those surveyed reported reviewing executive leadership plans on an annual basis.
Taken together, these results suggest that of those hospital boards that engage in succession planning, a large portion may be guilty of committing common succession planning mistakes or engaging in replacement hiring only. Failing to update their plans regularly, focusing succession exclusively on the executive team, and inadequately documenting the process can each threaten the success of even the most well-intentioned succession plan.
Develop a Thorough Healthcare Succession Plan with Sigma
At SIGMA, we've developed a Succession Planning Launch Series that delivers your company a personalized succession plan in just 30 DAYS with less than 8 hours of time from your senior leadership team. What's more, our Succession Planning solutions create a process that keeps your team on track and accountable to the plan. Contact Sigma today to start planning a comprehensive succession plan for your hospital board and CEO.