Leadership development is becoming more and more popular as companies recognize the benefits of investing in their people. In fact, organizations that spend more than 31% of their training and development budget on leadership development are 12% more likely to report greater revenue.[i] As companies pursue leadership development, many are investing in leadership assessments. If that's you, here are the top 8 leadership assessments to look out for in 2022:
Leadership Skills Profile – Revised (LSP-R)
If you're looking for a strong assessment to help you test your leadership skills, check out SIGMA's Leadership Skills Profile – Revised (LSP-R). The LSP-R is a personality-based assessment of leadership skills that can be used to guide leadership development efforts. The test scores individuals on 50 leadership competencies including cognitive, personal, interpersonal, and senior leadership skills. Everyone who takes the LSP-R will automatically receive a Focus Report which includes a summary of scores and analysis of results, as well as templates and activities for creating a personalized development plan.

PRICING: $126 USD per assessment
DiSC®
DiSC® is a personal assessment tool that groups people into one of four personalities: (D)ominance, (i)nfluence, (S)teadiness and (C)onscientiousness.
(D) Dominant people tend to be confident and emphasize accomplishing bottom-line results
(i) Influential people tend to be more open and emphasize relationships and influencing or persuading others
(S) Steady people tend to be dependable and emphasize cooperation and sincerity
(C) Conscientious people tend to emphasize quality, accuracy, expertise, and competency
DiSC has multiple "profiles," including tests that cater to the workplace, emotional intelligence, and conflict.
PRICING: Starts at $72 USD per assessment
Myers-Briggs Type Indicator (MBTI)
The MBTI is a personality assessment that groups people into one of 16 types based on a combination of the personality components below:
Extroverted (E) vs Introverted (I)
Sensing (S) vs Intuition (N)
Thinking (T) vs Feeling (F)
Judging (J) vs Perceiving (P)
An example of a personality type would be ENTP (Extroverted, Intuition, Thinking, Perceiving).
PRICING: Starts at $49.95 per assessment
Enneagram
The Enneagram groups people into one of 9 personality types (numbered 1-9). The report also gives relative scores on other 'types' (i.e., you might be an Enneagram 1, but your second and third strongest types might be 7 and 8).
The Reformer
The Helper
The Achiever
The Individualist
The Investigator
The Loyalist
The Enthusiast
The Challenger
The Peacemaker
PRICING: Starts at $19 USD (for the results/report)
CliftonStrengths
The CliftonStrengths assessment identifies individual strengths and provides personalized reports and development resources. Different versions of the assessment and reports are available for individuals, managers, and students.
PRICING: Starts at $19.99 USD for the most basic assessment/report
Saville Leadership Assessments
There are multiple Saville leadership assessments:
Leadership Impact
Leadership Risk
Leadership Impact 360
Wave-i
Impact3
PRICING: Starts at $39.99 (lifetime access)
MindTools Leadership Skills Test
MindTools has a free leadership skills test that scores individuals on:
Providing a Compelling Vision of the Future
Motivating People to Deliver the Vision
Being a Good Role Model
Managing Performance Effectively
Providing Support and Stimulation
Note: The test publishers themselves highlight that this test has not been validated and should be used for illustrative purposes only (i.e., not a reliable tool for selection, hiring, or development)
PRICING: Free
PsychologyToday Leadership Style Test
PsychologyToday's Leadership Style Test evaluates individuals on their leadership skills and style. The test is free, but full results must be purchased.
Note: PsychologyToday is a magazine/media organization, not a test developer. As with MindTool's assessment, the reliability and validity of this leadership test should be considered with caution. PsychologyToday gives the following disclaimer: "This test is intended for informational and entertainment purposes only."
PRICING: Starts at $12.95 (for full results)
Looking to Learn More?
If you want to learn more about leadership assessments, what they are, how they're used, and why some are better than others, check out SIGMA's workplace assessment Q&A. If you have questions about the LSP-R, your Focus Report, or you'd like to speak with a consultant, contact us. Over the last 50 years we've worked with more than 8,500 private and public organizations across North America. We've got lots of tips and tricks to share. We're always happy to chat!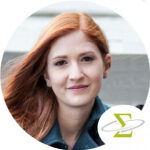 Erica Sutherland, Ph.D.
SENIOR CONSULTANT & EXECUTIVE COACH

Erica completed her Ph.D. in Industrial-Organizational psychology at Western University. She is a Senior Consultant at SIGMA, where she delivers consulting services and Succession Planning solutions to clients. As a member of SIGMA's executive coaching team, Erica works one-on-one with leaders to develop talent. She also brings her expertise in measurement and psychometrics to the R&D team, assisting with the development and validation of SIGMA's many assessments.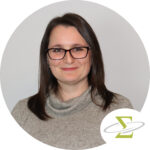 Brittney Anderson, Ph.D.
LEADERSHIP CONSULTANT & EXECUTIVE COACH

Brittney is a member of our coaching and consulting team. She brings her expertise in evidence-based practice to provide companies with leadership solutions that meet their needs. Primarily, Brittney helps her clients prepare for their future with succession planning and comprehensive leadership development programs. As an executive coach, she helps leaders hone their skills using a process-based approach to development.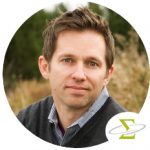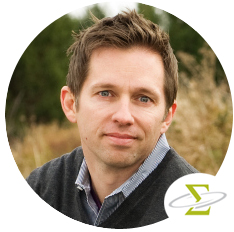 Glen Harrison
VICE PRESIDENT

Glen oversees SIGMA's sales and marketing activities. As a skilled presenter and trainer, he has designed and delivered engaging and entertaining workshops and webinars to help leaders and HR professionals enhance their understanding of how our products and services can be used to realize potential within their organizations.
.
[i] DTS. (August 22, 2017). 20 Statistics on Leadership Development. Human Performance Technology. Retrieved from https://blog.dtssydney.com/20-statistics-on-leadership-development.