Why are Leadership Assessments Important?
"If you cannot measure it you cannot improve it"

– Lord Kelvin
Leadership assessments are one of the most common tools for talent assessment and development. But why are leadership assessments important? Well, as Lord Kelvin said, if you can't measure it, you can't improve it. Leadership assessments allow leaders to see and quantify the strengths of their team, which can help them to delegate, assign roles, and manage talent more effectively. Leadership assessments can also be used to identify development opportunities. This allows leaders to coach direct reports and create targeted activities through which they can learn. Leadership assessments, therefore, are a significant addition to other methods of talent selection and development.
What are the benefits of leadership trait assessments?
Studies have demonstrated the tangible benefits of using assessments for things such as leadership and talent development. The use of talent assessments has been shown to result in[i]
Revenue increased by 36%
Resources reduced by 40%
Time-to-Hire Reduced by 40%
Tenure Increased by 25%
Leadership assessments are also important because they:
Add objectivity
Save time
Add standardization to the process
Are easy to scale
Increase self-awareness
Improve employee motivation and engagement
Leadership Assessments Add Objectivity
Leadership assessments add objectivity to the talent development process because scores are given by a neutral, unbiased party. A strong assessment should be valid and reliable, providing measures that are accurate and predictive of an individual's leadership potential. While references and recommendations can be a great starting point, leadership assessments provide added value in that they are not influenced by personal experience.
Leadership Assessments Save Time
Unlike personal talent reviews – which can take weeks, if not months – leadership assessments can be administered quickly and efficiently. This makes them a great option for large groups. Online assessments especially have the benefit of saving organizations a lot of time and human resources. They can be done by multiple people at the same time, do not require anyone to administer or grade the assessment, and often provide a report of results immediately upon completion. To see an example, check out SIGMA's Leadership Skills Profile – Revised (LSP-R) and the sample report.
Leadership Assessments Add Standardization to the Process
Another benefit of using leadership assessments is that they add standardization to the process. Rather than coming up with new ways to quantify and measure talent, each leader can assess themselves and their team using the same tool. This makes collaboration and communication much simpler because everyone will be using a common language and a common system.
Leadership Assessments Are Easy to Scale
Because assessments help standardize a process, they also make the process much easier to scale. Talent development programs that are based on leadership assessments can easily be rolled out across other teams or departments. They have a much lower start-up cost in the way of time, human resources, and even budgets. They also require less administrative effort, because the assessment and subsequent development process is the same for everyone.
Leadership Assessments Increase Self-Awareness
Another one of the greatest benefits of leadership assessments is increased self-awareness. Assessments help people identify their strengths and development opportunities. This helps teams play to their strengths and be more intentional about pursuing opportunities for growth. Assessments can also help leaders uncover blind spots; things they might not have known or thought to ask about themselves. Increased self-awareness can boost confidence and lead to improved performance. It therefore not only benefits individuals themselves, but organizations at large.
Leadership Assessments Improve Employee Motivation and Engagement
Finally, perhaps one of the most significant reasons why leadership assessments are important is that they improve employee motivation and engagement. Using talent assessments shows employees that leaders want to invest in understanding their team. When paired with development efforts, this can be a significant source of encouragement for individuals. Studies show that one of the major reasons why people quit their jobs is because they feel their career path has been stalled (43%). Research has also found that 38% Gen Z workers (born after 1997) said they were looking for jobs with greater transparency around career path and development.[ii] Using leadership assessments to provide employees with that transparency and development can therefore significantly improve motivation and engagement, leading to better performance and lower turnover as a result.
Introducing the LSP-R
If you're looking for a strong assessment to help you test your leadership skills, check out SIGMA's Leadership Skills Profile – Revised (LSP-R). The LSP-R is a personality-based assessment of leadership skills that can be used to guide leadership development efforts. The test scores individuals on 50 leadership competencies including cognitive, personal, interpersonal, and senior leadership skills. Everyone who takes the LSP-R will automatically receive a Focus Report which includes a summary of scores and analysis of results, as well as templates and activities for creating a personalized development plan.
Looking for More?
If you have questions about the LSP-R, your Focus Report, or leadership assessments in general, please don't hesitate to reach out to us! Over the last 50 years we've worked with more than 8,500 private and public organizations across North America. We've got lots of tips and tricks to share, and our consultants are always happy to chat.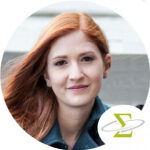 Erica Sutherland, Ph.D.
SENIOR CONSULTANT & EXECUTIVE COACH

Erica completed her Ph.D. in Industrial-Organizational psychology at Western University. She is a Senior Consultant at SIGMA, where she delivers consulting services and Succession Planning solutions to clients. As a member of SIGMA's executive coaching team, Erica works one-on-one with leaders to develop talent. She also brings her expertise in measurement and psychometrics to the R&D team, assisting with the development and validation of SIGMA's many assessments.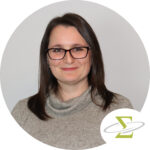 Brittney Anderson, Ph.D.
LEADERSHIP CONSULTANT & EXECUTIVE COACH

Brittney is a member of our coaching and consulting team. She brings her expertise in evidence-based practice to provide companies with leadership solutions that meet their needs. Primarily, Brittney helps her clients prepare for their future with succession planning and comprehensive leadership development programs. As an executive coach, she helps leaders hone their skills using a process-based approach to development.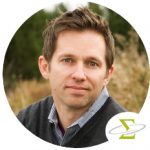 Glen Harrison
VICE PRESIDENT

Glen oversees SIGMA's sales and marketing activities. As a skilled presenter and trainer, he has designed and delivered engaging and entertaining workshops and webinars to help leaders and HR professionals enhance their understanding of how our products and services can be used to realize potential within their organizations.
.
[i] AON. 2022. Why Talent Assessment? AON. Retrieved from https://assessment.aon.com/en-us/talent-assessment.
[ii] Mearian, L. (January 6, 2022). No end in sight for the Great Resignation; workers keep quitting for better pay, benefits. Computerworld. Retrieved from https://www.computerworld.com/article/3646390/no-end-in-sight-for-the-great-resignation-workers-keep-quitting-for-better-pay-benefits.html.