SIGMA offers a number of personality test options:
Five-Factor Nonverbal Personality Questionnaire (FF-NPQ)
Jackson Personality Inventory-Revised (JPI-R)
Multidimensional Emotional Intelligence Assessment (MEIA)
NEO Five-Factor Inventory-3TM (NEO-FFI-3TM)
NEO Personality Inventory-3TM (NEO-PI-3TM)
Nonverbal Personality Questionnaire (NPQ)
Personality Research Form (PRF)
Six Factor Personality Questionnaire (SFPQ)
While our personality tests are not free, our personality measures are research-based, low-cost, and easy to administer and score. Perfect for coaching clients, business settings, and counseling settings.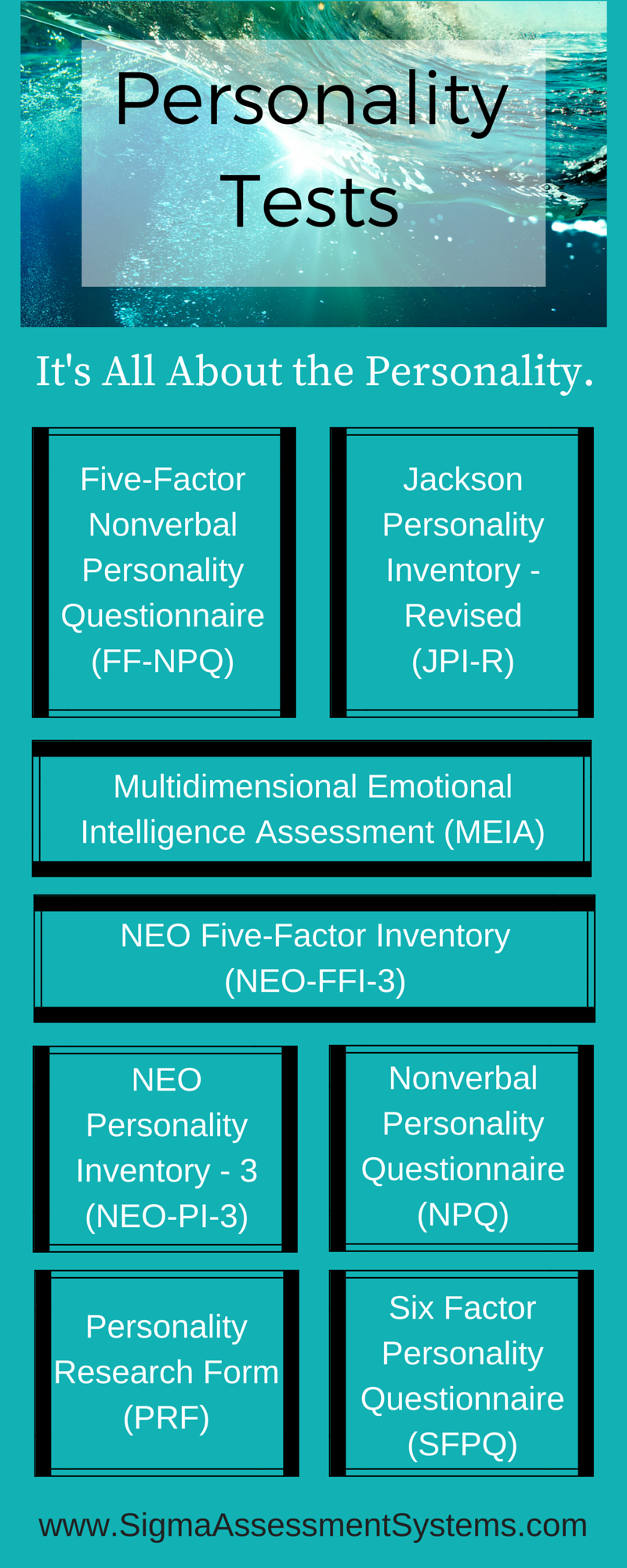 Not sure where to start? Contact Glen Harrison..