Trends in Talent Development 2023: Common Competencies for Leadership Development
A crucial component of organizational strategy, talent development refers to the organizational efforts that foster learning, employee engagement, talent management, and employee development with the goal of driving performance, productivity, and realizing untapped potential. The last few years have seen significant change in the talent development industry and it continues to evolve rapidly. Consequently, it is important for senior management and organizational leaders to understand how the talent development industry is changing, so that they can provide their team with the most effective and relevant opportunities for growth. Part of this process includes understanding common competencies for development. Competencies are characteristics, skills, attitudes, or behaviors which, when present, enhance an individual's job performance. Competencies can reflect what an employee does, feels, and knows about their job. Leaders must be aware of which competencies are in high demand as well as which competencies are common strengths and weaknesses in the current talent pool.
Common Critical Leadership Competencies
Common critical competencies refer to the characteristics, skills, attitudes, or behaviors that are essential to be successful in a leadership role. Understanding which leadership competencies are common in a particular organization, or even an industry, can be helpful for tailoring talent development efforts. Because these competencies are listed as common requirements for leaders, they can be used to create a benchmark for talent development (see stage 1 in SIGMA's 5-Stage Talent Development Process).
To investigate which leadership competencies are currently in high demand, SIGMA's consultants compiled a database of common critical competencies listed by clients across SIGMA's succession planning engagements to date. This database became known as LeaderBase, and was supplemented with job analyses done using public information from O*NET, a tool for career exploration and job description. SIGMA's consultants used LeaderBase to develop success profiles for a variety of leadership roles common to many organizations, such as CEO, COO, CFO, Executive Assistant, Human Resources, and Director of IT.
According to LeaderBase's most recent success profiles, the top 10 competencies that organizations value in their leaders are:
Common Strengths and Talent Development Opportunities
In addition to common critical competencies, it is important to highlight common strengths and development opportunities. Critical competencies are what leaders are looking for, but strengths and development opportunities are a snapshot of what candidates currently have to offer and need to develop. Knowing these trends in the talent pool can help organizations both identify top talent, as well as tailor their talent development efforts to bridge gaps between competencies that are in high demand, but often require more development. So, what are the common strengths and development opportunities among leaders today? Here is what SIGMA's most recent client data shows:
Common Strengths
Common Development Opportunities
1. Open-mindedness.
2. Integrity.
3. Risk-taking.
4. Delegation.
5. Decisiveness.
1. Thoroughness.
2. Monitoring and Controlling.
3. Organizing the Work of Others.
4. Short-term Planning.
5. Self-discipline.
What This Means for Talent Development in 2023
Based on the common strengths and development opportunities outlined above, we can identify overlap — and lack thereof — with common critical competencies. Currently, integrity and decisiveness are the only critical competencies that are strengths in the existing talent pool. Therefore, the other eight competencies outlined as important for leaders should be considered as targets for development.
Fortunately, the top five common development opportunities among leaders do not include any of the top ten critical competencies demanded of leaders. This means that there is no urgent need to target any particular development opportunity ahead of any other. Priorities can be set based on the organization's needs and the candidate's interests.
Note: These lists reflect a general trend and may not be specific to the unique set of critical competencies required at all organizations, or the strengths and development opportunities common to all employees. To fit the unique context of an individual organization and its employees, SIGMA recommends the use of a scientifically validated assessment like the Leadership Skills Profile – Revised™ (LSP-R) to get an accurate and objective snapshot of organizational leadership strengths and development opportunities.
Looking for More?
If you're ready to integrate competency development into your talent development process, get started today with SIGMA's Lunch and Learns. These 1-hour virtual seminars focus on developing a specific leadership competency in a practical, convenient way. Register online, or work with our consultants to create a benchmark of competencies for your organization. SIGMA can use this benchmark to create a custom portfolio of Lunch and Learn seminars that target the competencies your leaders need most. Ready to get started? Contact us today!
Talk to an Expert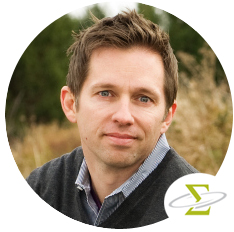 Glen oversees SIGMA's sales and marketing activities. As a skilled presenter and trainer, he has designed and delivered engaging workshops and webinars for senior managers and HR professionals. Glen knows our material inside and out, and can tell you first-hand stories of the work SIGMA has done with its clients. If you are interested in learning more about SIGMA's succession planning services, send him an email or give him a call! He'd love to chat with you.