Joe Lonsdale, an American entrepreneur and managing partner of a prestigious multi-billion-dollar venture capital firm, once remarked, "Good government is vital for economic growth and societal well-being." But what defines a "good" government? Key indicators include stability, consistency, reliability, and trustworthiness, all hallmarks of a government bolstered by effective succession planning. With such planning, leadership transitions are smooth, regardless of which candidate or party is in power, and continuous talent development is in place for roles beyond elected positions, such as departmental staff. This ensures that qualified internal candidates are always on standby and ready to fill pivotal roles. Effective succession planning ensures that future leaders are well-prepared, bringing stability and clarity for what lies ahead. This makes it an indispensable strategic tool for any organization, whether for-profit, not-for-profit, or governmental. In this article, SIGMA's succession planning specialists delve into the nuances of succession within municipal governments and provide guidance on creating a solid succession strategy for local government leaders.
State of Succession in Local Governments
The majority of municipalities in the United States and Canada do not have a succession plan. The absence of a succession plan can lead to significant disruption when the time comes for incumbents of key positions to retire or move on. In a study of municipal governments in Canada:[1]
A third reported that they expected their top executives to retire in six years or less.
Less than 60% identified succession planning as a priority.
Only 21% were preparing internal staff to take over from senior executives.
Only 18% had a succession plan in place for top executives.
Only 11% had a plan in place for all employees.
Less than a third monitored age demographics and used that information to predict retirements.
These figures highlight a shortcoming in both awareness and preparation for succession. Governments not only lack a plan, they also lack the data collection process necessary to recognize when the need for succession becomes urgent. Consequently, the current state of succession in municipal governments needs improvement. Governments need to develop a planning process, in addition to developing a concrete plan. To help leaders in local government get started, this article outlines a six-step process that can be used to develop a robust succession planning approach. First, however, let's take a look at the distinct challenges municipalities face in succession planning and adapt the plan to tackle those challenges effectively.
Ask any leader and they will likely say that succession is important. Why then are so few organizations participating in the succession planning process? For municipalities, a few key challenges were mentioned:[2]
44% of municipalities stated they were not participating in the succession planning process because they had more pressing organizational challenges that needed to be dealt with.
38% did not have the time to create a succession planning process.
35% did not have the budget to do so.
35% were limited by the size of the organization.
Note: These challenges are not unique to local government alone. Small and medium-sized enterprises (SMEs)  often face similar obstacles related to budget, time, and the size of the organization's internal talent pool.
Succession Planning for Local Government
Fortunately, there are ways that the succession planning process can be adapted to meet these challenges. Local governments can:

Building a succession planning process from the ground up is a significant undertaking for any organization, regardless of the industry or size. However, it is also one of the most significant strategic processes a local government will undertake. Use SIGMA's tips and resources alongside the following six-step succession planning process to set your team up for success.
The Six-Step Succession Planning Process
SIGMA uses a six-step succession planning process with clients, regardless of their industry or size. Our consultants have worked specifically with municipalities, as well as with for-profit and not-for-profit organizations. The following six steps have been successfully tried and tested time and again. Use these steps to begin drafting a succession plan and click on the links to download form-fillable templates with instructions to help document and standardize the plan along the way.
Looking for More?
For additional resources to support the succession planning process, review SIGMA's succession planning tools and templates. For further discussions on succession planning solutions, visit our customized consulting page and contact us below. SIGMA specialists are available to discuss unique organizational circumstances and potential succession planning strategies tailored to specific teams.
Talk to an Expert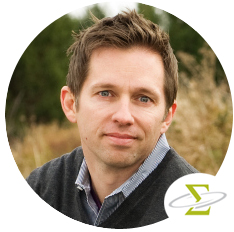 Glen Harrison is an organizational transformation consultant and leadership assessment expert. Over the course of his career, Glen has worked with one-third of the Fortune 500 list and with every level of government in Canada and the United States. Glen has extensive experience in the application of SIGMA's products and services to help organizations realize their people potential.
1 – 800 – 401 – 4480 ext. 233
[1] Carson, J. (n.d.). Managing the future: Why some Ontario municipalities are not engaging … https://irc.queensu.ca/wp-content/uploads/articles/articles_managing-the-future-why-some-ontario-municipalities-are-not-engaging-in-succession-planning-jessie-carson.pdf
[2] Ibid.