Following the pandemic, and with the prospect of another recession up ahead, companies are looking to downsize in order to cut costs and align supply with demand. In the past, downsizing has typically taken the form of layoffs, but as HR processes evolve, it has grown to encompass outplacement programs, restructuring, and other practices aimed at increasing organizational efficiency. Most of the best practices in this area revolve around having a plan, and most of those plans involve some form of training and/or succession planning. In this blog we'll take a look at the role that succession planning plays in downsizing, and how you can prepare for a smooth transition using a few practical (and FREE) tools.
What is Downsizing?
"Downsizing is the permanent reduction of a company's labor force by removing unproductive workers or divisions. While it is generally implemented during times of stress and a decline in revenues, downsizing can also be used to create leaner and more efficient businesses."[1]
Why do Companies Downsize?
There are a variety of reasons why companies may find themselves needing to downsize. Almost always, it comes from a desire to cut or reduce costs. This may be due to:[2],[3]
Decline in demand for the company's products or services
Recession or other widespread business decline
An industry-specific decline
Technological change
A natural disaster
Company failure
Mergers and acquisitions
Improve efficiency
Unforeseen social, environmental, or political events
How Does Company Downsizing Work?
Downsizing can take many different shapes and forms. Companies may choose to layoff a few employees across all departments, or to remove an entire department that is being less productive. Companies can also choose to downsize quickly (all at once), or to make the transition more gradually (sometimes over multiple years). Downsizing may also involve offering early retirement packages, transferring people internally, or training employees (both those who are staying and those being laid off).
The Secret to Downsizing Smoothly
To ensure that downsizing is smooth and successful, here are 3 best practices leaders should keep in mind:
The decision to downsize should be made carefully, considering that even practices aimed at reducing costs come with a price (e.g., severance packages, lower productivity, reduced morale, time/money spent restructuring, etc.).

The process of downsizing should be communicated clearly (when, why, how, etc.) both internally to employees and externally to stakeholders and the media.

Finally, remember that downsizing is a strategic HR process. While the goal may be to cut costs or improve operational efficiency, practically speaking, downsizing takes place at the personnel level. For this reason, the most successful cases of downsizing involve companies who take the time to transition employees well, offering things like outplacement programs to support individuals in finding a new job elsewhere or funding for training and skill-development. This form of investing in people not only maintains a good corporate reputation, it also keeps remaining employees engaged and committed.
How is all that done? It borrows heavily from the succession planning process.
The Best Downsizing Starts with Succession Planning
Best practices in downsizing lean heavily on succession planning. Both are strategic HR processes, and both involve optimizing the organizational chart. Downsizing and succession planning are also similar because the goal for each is to facilitate a smooth transition. In both cases, facilitating that smooth transition will require employee training and development.
The best downsizing starts with succession planning, because apart from their similarities, downsizing has an added element of organizational restructure. This, however, should not be done until the change has been planned for. Therefore, companies need to begin by creating a succession plan for critical roles – regardless of whether or not the people occupying those roles will be changing. The succession plan serves to outline the future of a role and provide stability amid times of change (particularly change in personnel). Downsizing is certainly one of those changes.
Here are a few other reasons why effective downsizing starts with incorporating the succession planning process:
It prepares a bench of successors for employees who are offered early retirement
It shows you which roles are critical, and need to be kept functional both during and after restructuring
It identifies high potential employees (i.e., future candidates for critical roles), helping you choose who you might want to keep even if they are a lower/entrance-level employee
It outlines a development process that can be used to train employees (either as part of an outplacement program, or to prepare remaining employees to take on additional, or cross-functional tasks)
It provides a template for measuring progress, allowing organizations to gauge how their transition is going, both in terms of employee morale and operational performance
Putting Succession Planning and Downsizing Together
Before you can add succession to your downsizing process, you need to know how the two processes fit together. Below is a map of how downsizing aligns with SIGMA's six-step succession planning process.
| | | |
| --- | --- | --- |
| SIGMA's Six-Step Succession Planning Process | In Succession Planning | In Downsizing |
| Identify Critical Roles | Choose which roles to prioritize in succession planning based on which roles are critical to the company's operations (i.e., create succession plans for those roles first) | Identify which roles are critical to keep the company running, so that you know which positions to protect both during and after the downsizing process |
| Build Success Profiles | Outline which competencies are important for success in a critical role so that potential candidates can be spotted and trained | Outline which competencies are important for success in critical roles so that remaining employees can be trained to fill those roles (i.e., if early retirement packages are offered, or some roles are combined) |
| Nominate Successors | Select individuals who show potential for being able to step into a critical role so that a group of potential succession candidates can be developed for each critical role | Select individuals who show potential for being able to step into critical roles so that you know who you absolutely want to keep with the company (even if they are a lower/entry-level employee, but show potential for one day stepping into a critical role) |
| Assess Development Needs | Assess each candidate's strengths and development opportunities to identify the gaps that need to be addressed before they will be qualified to step into the succession position | Assess remaining employees' strengths and development opportunities to determine how roles can be allocated, split, or combined (based on employees' strengths), and what training needs to take place to strengthen the workforce and maintain trust/engagement (based on development opportunities) |
| Develop Talent | Develop talent! Prepare candidates for critical roles. | Develop talent! Upskill to do more with less people or provide development opportunities as part of an out-placement program. Note: The coaching process SIGMA outlines in this stage will function as a crucial support both for employees being trained prior to leaving, and for those who are remaining with the company |
| Measure Progress | Measure progress towards development goals, and adjust the plan as needed along the way | Keep track of operational performance and employee morale both through and following the downsize |
Company Downsizing Free Tools and Templates
As you embark on your downsizing journey, SIGMA has developed a series of tools and templates to provide you with structure and support. While these tools were originally developed for succession planning, they can also be used to support the strategic aspects of downsizing. Here's how you can use SIGMA's succession planning template library to help you facilitate a smooth transition:
Looking for More?
If you're looking for more resources to help you downsize smoothly, check out SIGMA's succession planning services. We can help you downsize well, by starting the process with a proper succession plan. If you've got your downsizing strategically planned and ready to go, but are looking for some help with upskilling and/or outplacement development programs, check out SIGMA's coaching and training. We offer group and individual coaching, as well as 60 minute Lunch and Learns, and a range of talent development tools that can be used to support your people in their transition.
If you would to speak with a consultant, contact us below. SIGMA's team has worked with over 8,500 private and public organizations across North America, and we love sharing what we've learned.
Talk to Glen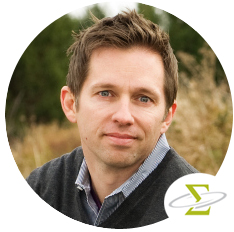 Glen Harrison oversees SIGMA's succession planning consultants and helps leaders and HR professionals utilize SIGMA's products and services to realize potential within their organizations.
1 – 800 – 401 – 4480 ext. 233
[1] https://www.investopedia.com/terms/d/downsize.asp#:~:text=Key%20Takeaways-,Downsizing%20is%20the%20permanent%20reduction%20of%20a%20company's%20labor%20force,leaner%20and%20more%20efficient%20businesses.
[2] https://www.shrm.org/resourcesandtools/tools-and-samples/toolkits/pages/managinginadownsizedenvironment.aspx
[3] https://marketbusinessnews.com/financial-glossary/downsizing/